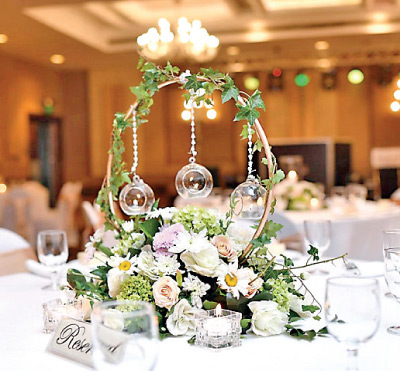 Planning the perfect wedding can be an exhilarating yet daunting task, and finding the ideal venue is undoubtedly one of the most crucial decisions for any couple. If you're envisioning a spectacular wedding in Colombo, look no further than the prestigious Ramada Colombo, where your dream celebration becomes an unforgettable reality.

Exciting news awaits couples seeking to tie the knot amidst elegance and luxury, as Ramada Colombo unveils an irresistible wedding discount that will make your special day even more extraordinary.

For a limited time, Ramada Colombo is offering a remarkable 25% discount on wedding bookings made before 15 June. This is an incredible opportunity to save significantly on your wedding expenses, while still enjoying the exceptional services and facilities that we are renowned for.

The discount offer extends to weddings taking place between 1 June and 31 October, ensuring ample flexibility to choose a date that perfectly aligns with your preferences and availability.

The Liberty Ballroom offers an elegantly opulent setting for your themed wedding be it a poruwa set up, nikah or waleema. The ballroom can accommodate around 800 pax and it also can be partitioned to separate halls that can cater to a more intimate gathering with a dedicated team that will take care of every detail, leaving you free to cherish each precious moment. Act now and take advantage of the 25% discount and ensure your place in the hotel's calendar of unforgettable events and embark on a journey of love, celebration, and joyful moments in the heart of Colombo.

Visit us or call now on 0740-497-179 (Romaine) | 0740-496-922 (Shakya) or visit our website www.ramadacolombo.com for more information.