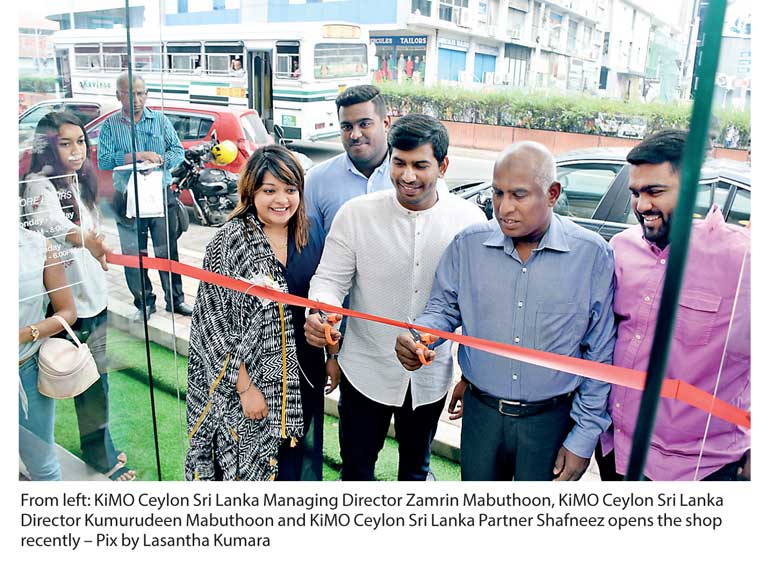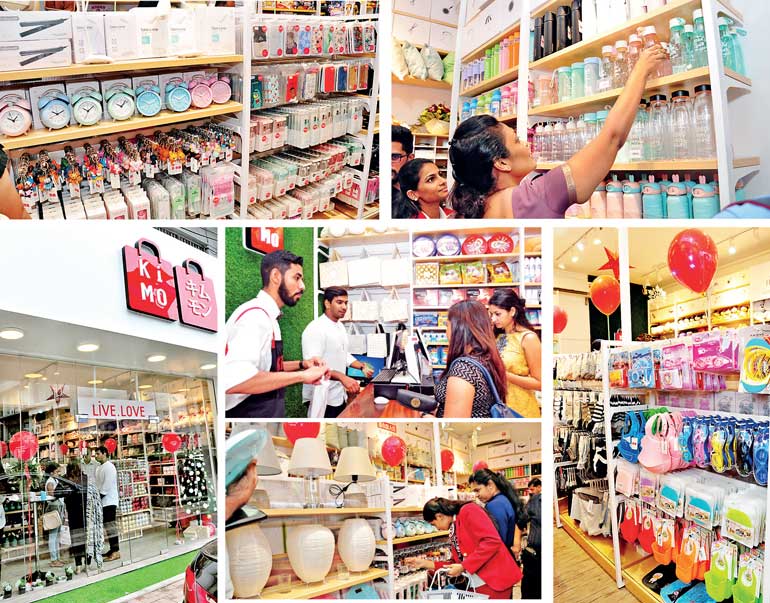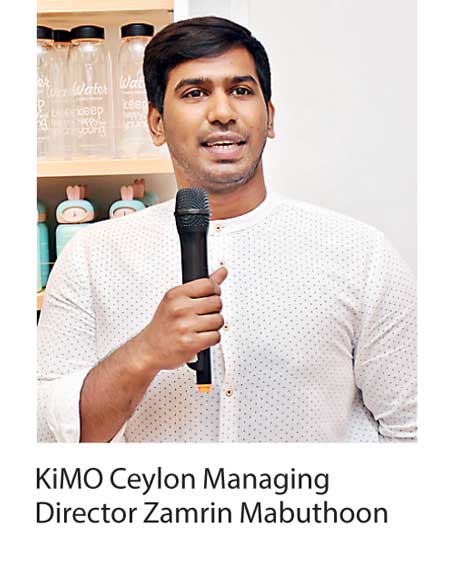 By Shannon Jayawardena

Joining the fastest growing retail fashion sector and bringing a variety of Korean franchisee products to Sri Lanka, KiMO Ceylon was launched recently in Colombo.

The shop is located at No. 28, Galle Road, Colombo 6, and will be open from Monday to Sunday between 10 a.m. to 8 p.m., offering customers the opportunity to indulge in the wide range the outlet has to offer. The new store features the latest home-ware equipment, beauty products, technological items, sweets, stationery and a kiddies section with soft toys and play items.

KiMO Ceylon Managing Director Zamrin Mabuthoon said: "It took a long way for us to start this store and bring it to Sri Lanka. I've been travelling to a lot of countries and such stores are everywhere so I was wondering why we couldn't do the same here. More creativity was what was needed to get it done. It took around six months of planning to launch this and now we're hoping to start our second one in Nugegoda."

With the tagline LIVE.LOVE, KiMO enables clients to relish their products while providing innovative designs to meet the lifestyle needs of its customers. Not only are the goods natural, durable and of high quality, but they are also very productive and affordable.

"We're so excited to bring KiMO Ceylon to Sri Lanka. It's all about fast moving products needed at home and we focus on a variation of designs. Just about anything and everything a person would need in their daily lives is accessible at our store," said KiMO Ceylon Sri Lanka Partner Tasneem Siddeeque.

Pricing starts at Rs. 100 and increases accordingly. Pencil cases are priced from Rs. 100 to 300, duvet cover sets at Rs. 4,500, flat sheets at Rs. 2,750, electronic items begin from Rs. 1,000 upwards and so forth.

Not only does the outlet offer the latest fashion items such as sunglasses and footwear from sandals to shoes, but also has in store beauty products such as face scrubs, masks, a variety of nail polish, body lotions, shampoos and birthday party decorations.

Pencil cases, sketch books, notebooks, pens, pencils, felt pads, colour pens, chalk and key tags are available under the stationary section while play-dough, teddy bears and other children's items such as diapers, swimsuits and pool toys are available under the kiddies section.

KiMO also offers Korean branded lingerie, swimwear, cotton socks, towels and scarves. Bed covers, pillows and pillow cases are featured at the outlet as well.

Speakers, phone cases, cables, Bluetooth speakers, power banks, headsets and ear phones are sold under electronics while candies such as gummies, chocolates, and other candy can be enjoyed at the shop.

KiMO Ceylon Sri Lanka Managing Director Zamrin Mabuthoon, KiMO Ceylon Sri Lanka Director Kumurudeen Mabuthoon, KiMO Ceylon Sri Lanka Partner Shafneez Mabuthoon, and KiMO Ceylon Sri Lanka Partner Tasneem Siddeeque were all present at the cutting of the ribbon at the opening ceremony.