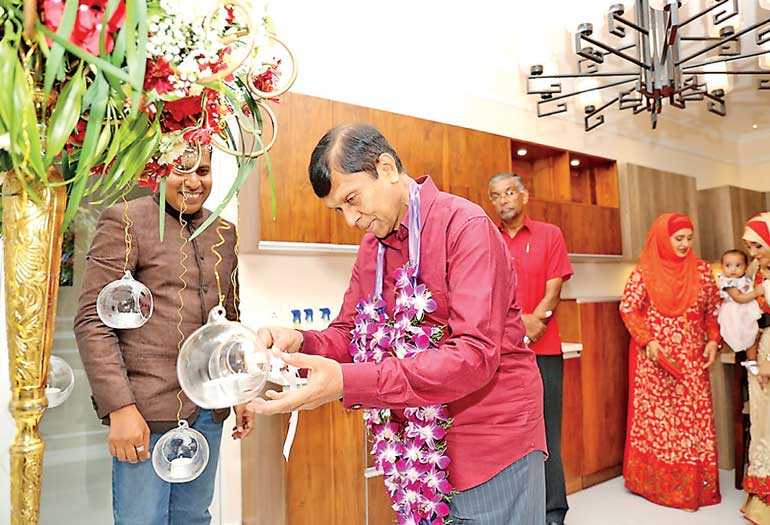 Ajith Nivard Cabraal, former Governor of Central Bank and current Senior Economic Advisor to the Prime Minister participating as chief guest to mark two years of Kitchen & Bedroom
---
Kitchen & Bedroom, a leading innovative interior designing studio based in Colombo specialising in contemporary and modern kitchenette and bedroom spaces, recently commemorated two years of progressive success with more than 1,000 clients and embarks on a highly ambitious plan for expansion in the near future.

With expert kitchen designers working directly with the customer, Kitchen & Bedroom goes beyond designing to consult in optimising performance and minimising manufacturing costs. Its reputation for high quality service including after-sales and promptly delivering projects in 21 working days is well-reflected in many commendations and testimonials.



Modern look and feel in homes has been an emerging décor theme especially among today's younger generation and those who look for simplicity, sleek and less clutter. The interior designers at Kitchen & Bedroom provide free visiting, advice and guidance including complimentary 2D and 3D designing. They transform pantry cupboards to kitchen cabinets which are of European standards and designs.

Its brand 'Blueberry kitchen' is a well-designed 5 zone concept, incorporating various different work areas such as pantry, sink, preparation, storage and cooking to enable an efficient flow. Kitchens have evolved from a traditional look and feel to a more modern expression especially with the cabinetry focusing more on function.

Kitchen & Bedroom uses compressive wood imported from turkey, known for its quality for high gloss and soft touch finished, boasting over 200 colours to select from. Their kitchen accessories are all from Germany made from the finest quality materials and carries 10 years of warranty.

With glass splashbacks increasingly becoming a popular staple feature of the modern kitchen, Kitchen & Bedroom offers an exciting range of painted glass splashbacks in a spectrum of striking colours and design to add a bright and unique finish. These are made from high quality 6 mm low-iron toughened glass that are highly impact and heat resistant.

Kitchen & Bedroom has a wide collection of romantic bedroom designs to the newlywed couple, bringing a warmer atmosphere and reflecting a sense of tranquillity and peace. And with closets upgrading to more of a designer showcase, Kitchen & Bedroom understands that just like its contents, every closet design carries its own attributes, combining functionality of the space with an elegant, vibrant appeal.