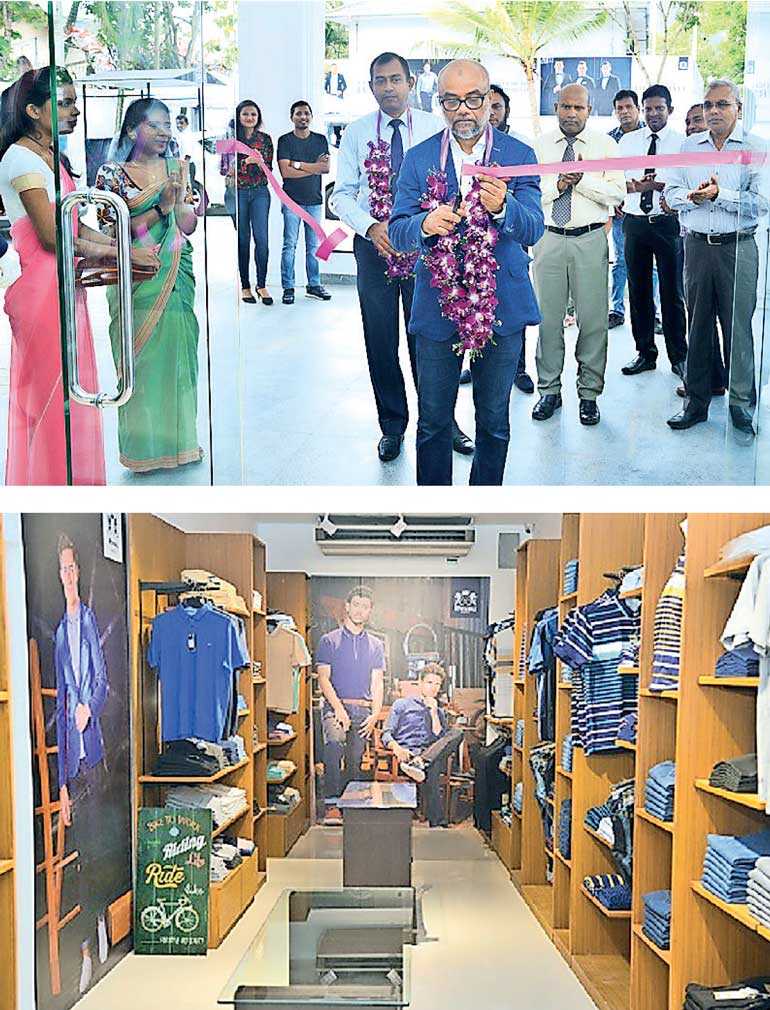 In keeping with its commitment to fulfil the demand for easy access to its much-loved world-class collections, Sri Lanka's leading menswear specialist, Hameedia, re-launched its Rajagiriya showroom on a grand scale on 30 June at 578, Old Kotte Road, Rajagiriya (Cotta Road) which is located opposite to Excise Department.

The new Rajagiriya showroom is situated in a convenient and an accessible location where customers can visit the showroom instantly. The Election Commission and Sacred Heart Church are located the vicinity of the showroom and these prominent landmarks can ease customers to find the new location.

Hameedia Managing Director Fouzul Hameed, declared open the new showroom and welcomed all distinguished invites and loyal customers present on the auspicious occasion. The Commissioner of Elections Mahinda Deshapriya was amongst the distinguished invitees.

Commenting on the occasion, Hameed said: "We are delighted to reopen the Rajagiriya showroom due to popular demand. Shoppers can now enjoy the taste of Hameedia's stylish collections which takes male grooming to the next level. Hameedia collections empower males to stand out as men with class. The wide range of partner brands and international brand names for men and women at affordable prices makes shopping at Hameedia a true delight. Hameedia is dedicated to offering original, world-class menswear for the fashion conscious. The new showroom offers more shopping space and a convenient location for easy access and ample parking space for our customers. In its 70th year, Hameedia has become a quality household brand for the entire family. We are dedicated to increasing our collection of ladies children wear so that couples and families can indulge their shopping desires. We invite one and all to come and experience the exciting new showroom."

The new Rajagiriya showroom houses a collection of home brands such as FH, Envoy London, Le Bond, Roseavelt and Her Best along with partner brands such as Van Heusen, Louis Philippe, Park Avenue, Adidas, PRO, Avirate, Jezza and Innovation. By offering all coveted brands under one roof, the new Rajagiriya showroom is a veritable one-stop destination for all your fashion desires

Since its inception in 1949, Hameedia has cemented its place as the preferred menswear specialist in Sri Lanka with its world-class quality, custom tailoring and ready-made clothing. The company continues to make its presence felt locally and internationally with Hameedia outlets across Sri Lanka and stores in the Seychelles, Maldives and Australia respectively. Along with its own branded clothing and accessories, which includes FH, Envoy, Le Bond and Signature, Hameedia also showcases international brands such as Raymond, Lee and Adidas.