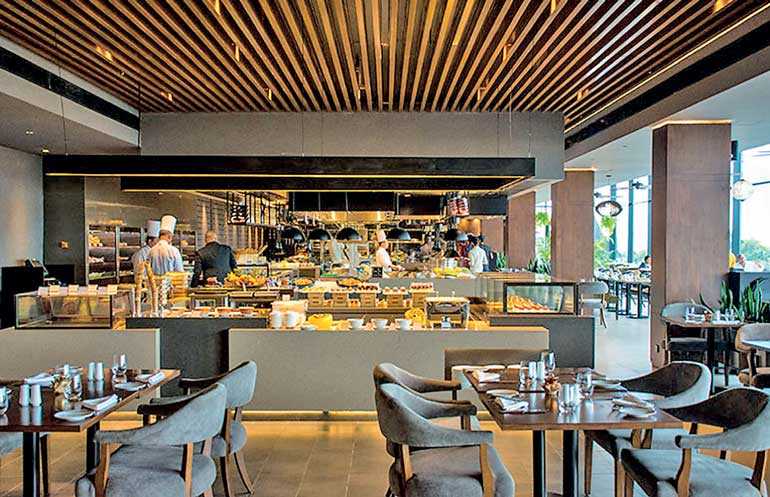 ---
Partners Kingsbury Hotel with 'Cardholder Dines Free'
HSBC Premier in a joint partnership with The Kingsbury is extending a warm invitation to all Premier customers for an unforgettable gastronomic adventure around the globe, with the bank's signature 'Cardholder Dines Free' offering valid until 31 July.

HSBC Premier customers get to take a global expedition of some of the finest cuisine around the world and revel in gourmet theatre as the chefs toss, stir, fry, bake, cook and grill the best meats, freshest seafood and vegetables to appease their appetites at the following restaurants such as Harbour Court, The Ocean, Yue Chuan and Kings Steak Bar, which is accompanied with live music.

Customers will also have the choice to relax and unwind by the pool and enjoy wondrous food with Cardholder Dines Free valid all day at the Honey Beach Club, while they take in the relaxing sounds of the ocean.

That's not all, Premier customers will also be able to try out special delicacies at Churros, the newest pâtisserie in Colombo that will satisfy even the most discerning taste buds with its unique and exclusive offerings, with Cardholder Dines Free valid for High Tea every day from 3:30 p.m. to 5:30 p.m.

HSBC Sri Lanka Country Head of Wealth and Personal Banking Nadeesha Senaratne said: "We understand that many of our customers have postponed their overseas travel plans as a result of the global pandemic. HSBC Premier is about rewarding customer lifestyles no matter where they travel in the world, and we want to create these unique experiences for them through exclusive partnerships in Sri Lanka. We are happy to partner The Kingsbury to offer our customers a chance to embark on a culinary adventure with the 'Cardholder Dines Free' and allow them to share these moments with their family at our partner restaurants."

Customers will be able to book their reservations through The Kingsbury directly on +94 112 421 221 or 0771087720 to make reservations.

Having repositioned its restaurants last year to reflect a gastronomic journey of indulgence, Hayleys Leisure Sector Managing Director Rohan Karr believes this is the ideal time to showcase The Kingsbury's infinite portfolio of international cuisine to gourmet aficionados.

"Each of our restaurants are reflective of that expansive range of global cuisine and with HSBC's ethos of rewarding customer lifestyles and ours being that of indulgence, I see this as the ideal partnership to let guests experience epicurean travel. Being the hotel that never closed even during the most challenging times, our stringently implemented health and safety measures ensure that guests remain top priority, treated to unparalleled levels of service that are now a Kingsbury hallmark."

HSBC Premier is the bank's flagship global proposition that offers customers rewarding lifestyle experiences with an exclusive HSBC Premier credit card that offers double Rewards on dining, travel, shopping and many more. For more details, visit www.hsbc.lk/premier.