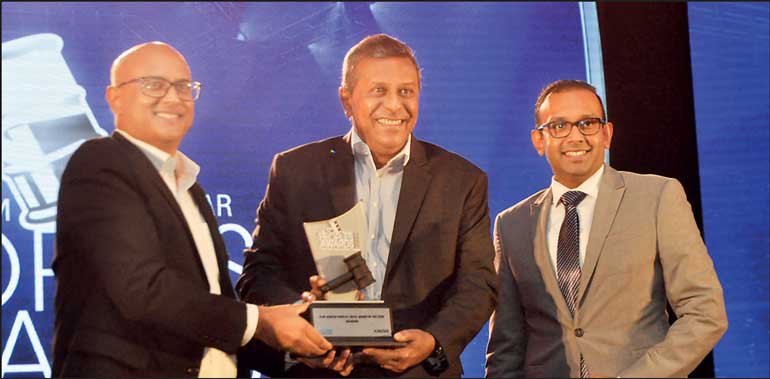 General Manager Sampath Siriwardena and Head of Marketing and Business Development Anuradha Wickramanayaka receiving the award
---
Success for the 3rd consecutive time running
Once again, the people decided and for the 3rd successful time Galadari Colombo was on top winning the People's Hotel Brand of the Year 2022.

SLIM - KANTAR People's Awards 2022, organized by the Sri Lanka Institute of Marketing (SLIM) is an event that brings life to the voice and choice of the Sri Lankan people. Taking place for the 16th successful year, the night was full of glamour and entertainment. The awards ceremony took place on 21 March at the Monarch Imperial, in the company of distinguished guests and invitees.

Themed "heart share" to pay special attention to the importance of creating an emotional bond with Sri Lankan consumers and people, this year's awards recognized the most loved brands, personalities and programs.

SLIM-KANTAR People's Awards has been a significant national event in Sri Lanka, giving people an opportunity to share their love and enthusiasm to their heartfelt brands. The Galadari Colombo is deeply grateful to be the number one choice of the masses and promises to be a brand name that will forever remain in people's hearts.