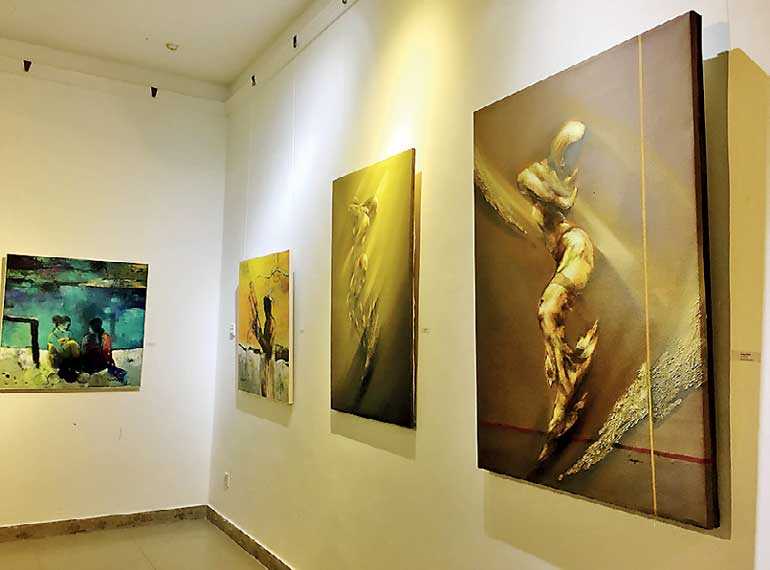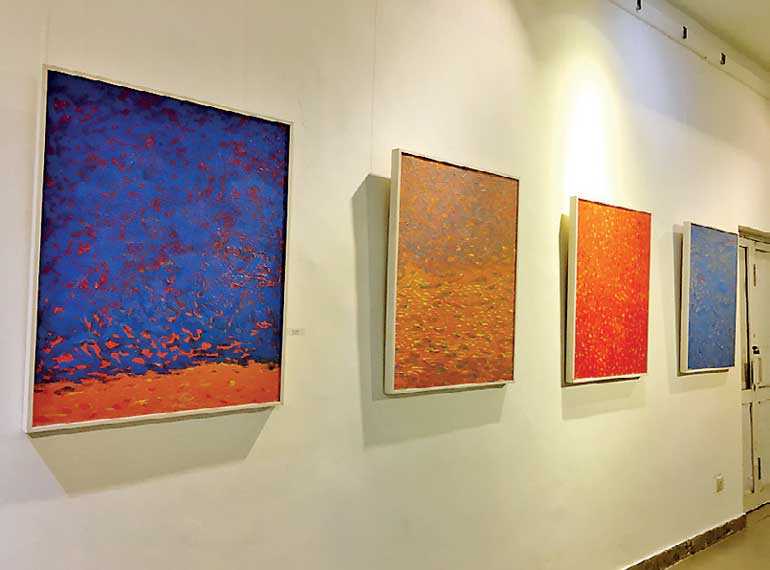 By Divya Thotawatte

Bringing together professionals from both countries while highlighting talent of South Asia, the Bangladesh Art Exposition in Sri Lanka 2019 was held recently in Colombo for the first time featuring creations of eight prominent artists in the industry.


The exhibition, held at the JDA Perera Gallery from 17 to 21 March, was a joint initiative of Society for Promotion of Bangladesh Art (SPBA) and George Keyt Foundation. The exposition showcased a collection of contemporary art pieces by eight leading Bangladeshi artists namely, Hashem Khan, Shamsuddoha, Kanak Chanpa, Jhangir Hossain, Maksuda Iqbal, Priti Ali, Monjur Rashid and, Rafi Haque.

Bangladesh Ambassador to Sri Lanka Riaz Hamidullah stated that the two-day Art Camp which was held during the exposition from 18-19 March was a great platform for Sri Lankan and Bangladeshi artists to network with each other. He said that the exposition will not only showcase Bangladeshi art to Sri Lanka and the rest of South Asia, but also bring together artists from each country to help them interact through their art and culture. The art displayed at the exhibition, while bringing out the talent of Bangladesh, also underlined the diverse techniques, themes and styles of Bangladeshi art while promoting its culture to the local and foreign art lovers that visited the exhibition. SPBA Chairman Anjun Chowdhury said that the main objective of the Bangladesh Art Exposition was to promote Bangladeshi Art while also deepening interaction and encouraging collaboration between the art community of Sri Lanka and Bangladesh.

Society for Promotion of Bangladesh Art has presented a number of exhibitions and art workshops throughout Bangladesh and other countries such as France, Germany, India, Italy, Japan, Pakistan and Poland.