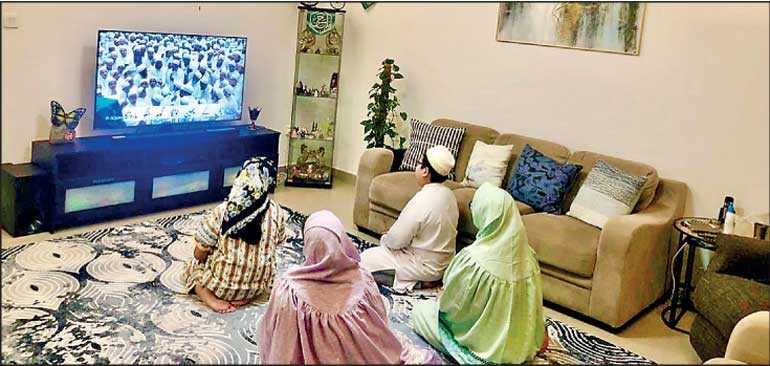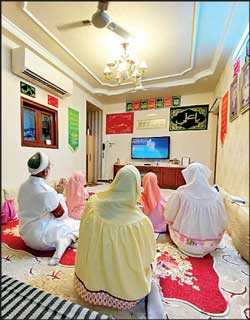 The city of Colombo was bustling with thousands of Dawoodi Bohras from all parts of the world this time last year to commemorate the 10 days of Ashara Mubaraka with their leader, Dr. Syedna Mufaddal Saifuddin, the 53rd Da'i al-Mutlaq and head of the Dawoodi Bohra community.

This year, however, the streets of Bambalapitiya and masjid premises across the world are silent, as the members of the Dawoodi Bohra community are observing Ashara Mubaraka in their homes.

Ashara Mubaraka – The blessed 10

At the beginning of the Islamic year during the month of Muharram, the Dawoodi Bohra community – like millions of Muslims around the world – commemorates the martyrdom of Imam Hussain ibn Ali, the grandson of Prophet Muhammad. For the Dawoodi Bohra community, this 10-day period, known as ʿAshara Mubaraka', is a time of spiritual reflection and educational growth. Starting on the second day of the month of Muharram and delivered over nine days, sermons delivered by Dr. Syedna Mufaddal Saifuddin explore themes of justice, sacrifice, brotherhood, forgiveness, kindness and piety, all qualities that manifest themselves in the tragedy that befell Imam Hussain and his companions in Karbala, Iraq, which ultimately led to his martyrdom. This year, the Ashara Mubaraka sermons commenced from 19 August and concluded on 28 August.

Ashara Mubaraka sermons delivered online

The year 2020 has been one of change in all aspects of our lives, including the way prayer and faith are observed. Adhering to government guidelines and instructions on social distancing due to the COVID-19 pandemic, this year, Dawoodi Bohra communities all over the world are observing Ashara Mubaraka at home with their families by following prayers and sermons online; just as they did during Ramadan and other recent religious occasions.

Recordings of the sermons delivered by Dr. Syedna Mufaddal Saifuddin, as well as his predecessors, Syedna Mohammed Burhanuddin and Syedna Taher Saifuddin, are being relayed online, directly to their homes.

"We have decorated our homes with flags and banners bearing the names of Prophet Muhammad and his family members in order to recreate the spiritual ambience of the masjid where we would normally congregate. We are also truly blessed to listen to the recordings of three Syednas in our household daily, for these nine days," said Aarefa Shiraz (18-year-old student), who was worried about being able to listen to Syedna's sermons this year.

Meals are also being delivered to all members' households from the community kitchens, commonly known as Faizul Mawaid al Burhaniyah — bearing in mind all the safety regulations — in order to save meal prep time and concentrate during the sermons, in prayer and reflection.

While Dawoodi Bohras look forward to a time when they can congregate as a community at their local masjid, until that day comes they shall continue to pray and observe religious duties according to local regulations, keeping their members and neighbours safe, and playing their part in the fight against COVID-19.