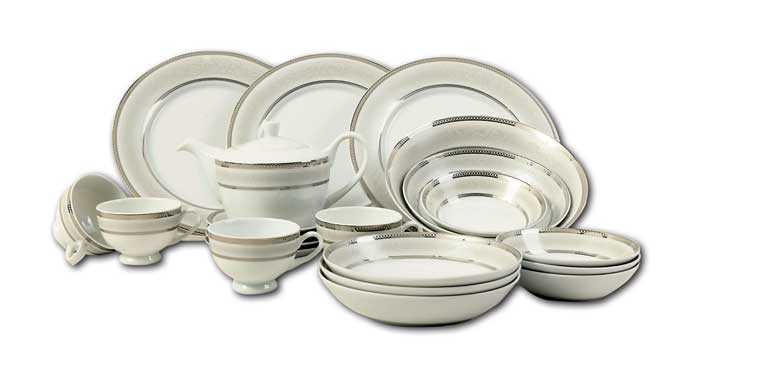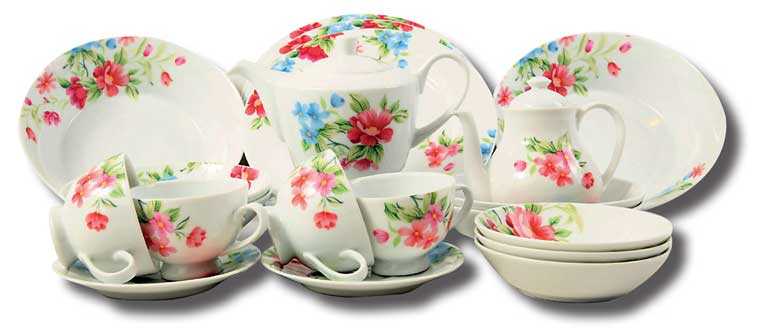 Dankotuwa Porcelain PLC, renowned for its luxurious and elegant porcelain tableware, introduced an exciting, new 'Ready to Gift' range, aimed at simplifying the gift giving experience for customers who are always on the go.

Offered at a special introductory price of Rs. 3,000 and above, this gifting collection comes gift-wrapped with a greeting card included ensuring customer convenience. The 'Ready to Gift' product portfolio comprises of a six-piece tea set, a 10-piece tea set, an eight-piece dinner set, a 14-piece mixed set (for both tea and dinner) and an all-encompassing 24-piece mixed set.

The perfect gift for any occasion, be it a wedding, a housewarming party or even a birthday, the Dankotuwa Porcelain Ready to Gift range offers up a collection that sets itself apart due to its earthy and metallic look and feel, which is not just unique but also tasteful. Featuring novel designs overlaid on Dankotuwa Porcelain's perfect white plates, saucers and cups, this convenient yet thoughtful range undoubtedly enhances the prestige of the gift being given.

Available already gift-wrapped and Ready to Gift at the point of purchase itself, this unique collection is currently on sale at Dankotuwa Porcelain Showrooms throughout Colombo. Additionally, it will be sold at selected lifestyle stores and leading retail channels.

''Our new 'Ready to Gift' range has been conceptualised as a highly convenient yet tasteful gifting option that is perfect for our often-busy customers, enabling them to rely on us to trust that their gift truly sets them apart. Unique and elegant, with earthy and metallic notes, these designs, as always, imbue any our gifts with the promise of a never before seen experience," stated Dankotuwa Porcelain PLC Chief Executive Officer Dr. Sajeeva Narangoda.

Importantly, this all-new Ready to Gift collection further expands Dankotuwa Porcelain's gifting range, where design excellence is blended with modern thinking to deliver a delightful and convenient experience. Over the years, Dankotuwa Porcelain has designed, developed and mastered the art of world-class tableware, which the Company is now well poised to augment by venturing into the area of high-quality porcelain for the giftware space.

Dankotuwa Porcelain PLC, a subsidiary of Ambeon Holdings PLC commenced its commercial operations in 1984. From superior glazing technologies, personalised designs and endless options, the company continues to create timeless and modern collection of porcelain-ware that expresses exclusive dining experience for every occasion.

"Dankotuwa Porcelain, a member of the Ambeon Group, is known for its long and storied culture of innovation, which goes back many years. Beyond the recent introduction of its exciting, new 'Ready to Gift' range, the valued customers and shareholders of Dankotuwa Porcelain PLC can look forward to creative and innovative designs and products being unveiled continually over the coming months, which will keep exciting and inspiring our loyal fan base and the local industry as a whole," stated Ambeon Capital PLC and Ambeon Holdings PLC Group Managing Director and Chief Executive Officer Murali Prakash.

Globally recognised for its luxurious and elegant porcelain tableware – one with remarkable whiteness that radiates a sense of pristine beauty, Dankotuwa Porcelain manufactures superior quality porcelain tableware for reputed international brands such as Portmeirion, Oneida, Macy's, Country Road, Lenox, John Lewis, Crate & Barrel, Migros, Jashanmal, Ralph Lauren, the Walt Disney Company and Dilmah. As a result, the company has been instrumental in significantly expanding the profile of Sri Lankan porcelain tableware, taking it to new heights worldwide.

Another important feature of Dankotuwa Porcelain tableware is the fact that it is safe for all aspects of dining, as the raw materials used for white products are Lead (Pb) and Cadmium (Cd) safe and does not contain bone ash. The company has the unparalleled distinction of being the first tableware manufacturer in Sri Lanka to obtain the relevant ISO certification, thus maintaining high quality standards where products can be used in a microwave or a dishwasher.

Voted as one of Sri Lanka's Super Brands, recipient of the Presidential Export Awards and nominated as Most Outstanding Exporter (NCE) on several occasions, the elegance, sophistication and superiority of Dankotuwa Porcelain has earned for the company a reputation for being the best in Asia, Europe and the US. Within the milieu of growth, the Group continues to progress in the areas of Social Compliance Initiative and Monitoring Systems, which demonstrates its commitment towards maintaining overall social standards while conducting its business.