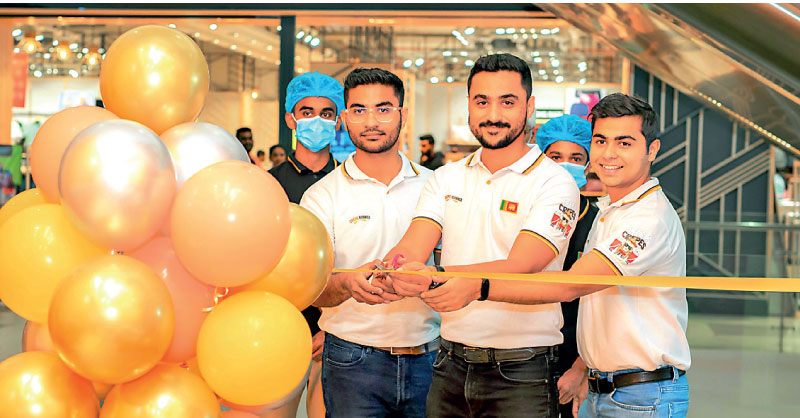 Crepe Runner Founder and CEO Abdus Salaam opening the new branches
---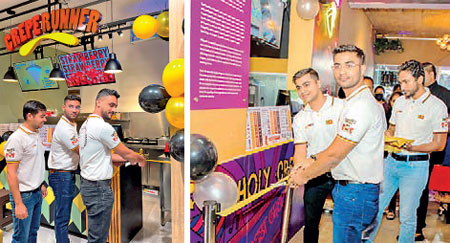 Crepe Runner recently launched four new outlets at Colombo City Centre, Peradeniya Rd. Kandy, Nawala, and at Cool Planet Nugegoda.

Crepe Runner strategically positioned their new havens of indulgence in prime locations, ensuring a convenient and enjoyable QSR experience for their esteemed crepe lovers.

Each location has been meticulously chosen to guarantee accessibility to as many crepe enthusiasts as possible. Crepe Runner understands that the perfect crepe experience goes beyond mouthwatering flavours; it's about convenience, ambiance, and accessibility.

Crepe Runner said it aims to launch multiple additional outlets before the end of 2023.

"Every crepe is meticulously crafted with the freshest ingredients, ensuring a symphony of flavours that dance on your palate. It's not just about the culinary delight. It's an experience, a truly satisfying and memorable one," Founder and CEO Abdus Salaam said.

Crepe Runner menu pays homage to traditional French recipes, skilfully incorporating local ingredients and flavours to create a fusion of epicurean proportions.

Its unwavering commitment to using only the finest, highest-quality ingredients has been the key ingredient in Crepe Runner's recipe for success. Combined with an innovative menu that caters to a wide array of taste preferences, Crepe Runner has become the go-to destination for those seeking a crepe experience like no other.