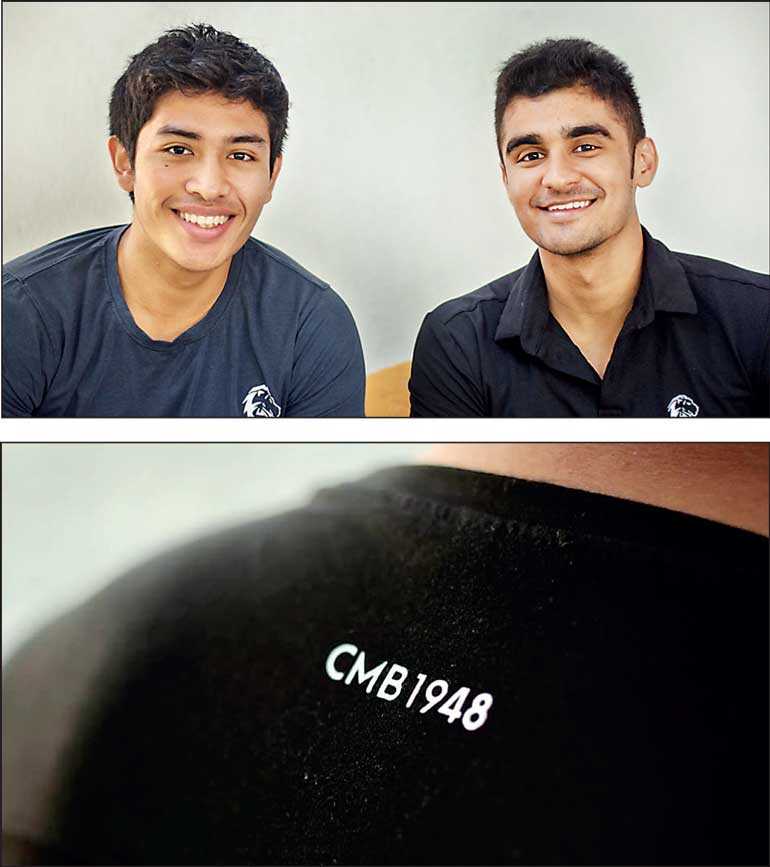 ---
They belong to the Instagram generation – where they have built a cult following for their uniquely Sri Lankan brand. Yet for Akarsha Weerasooriya and Saliya Gunasekera, this is only the beginning of their entrepreneurial journey.

CMB 1948 is the brand they have created together; according to Akarsha, CMB 1948 embodies the essence of the Sri Lankan spirit. "It stands for Colombo as the capital and 1948 as our year of independence. We wanted to create a brand that is cutting edge in terms of quality and appeal but also very Sri Lankan at its core."

They have done just that. With their first collection of high quality T shirts that came out with the launch during the Season, CMB1948 made an impression. The T Shirts sold out in no time; "Our audiences identify with the brand – it is hip, it is now and it is very, very social media savvy so they can connect with the brand instantly," adds Saliya.

"We have focused on international levels of quality from the very inception" Akarsha points out, "The material is of exceptional quality – we spent a great deal of time perfecting the fit, the cut, the fabric. The end product is fabulous – not just us but our customers who matter most, are happy with it."

"We are a totally Sri Lankan brand. In appeal and in identity. Clean, simple lines that bring home the fragrance of our island home. Memories that linger on of the beaches, the emerald seas, the blue green mountains and the breathtaking scenery. And our people. The ones you meet every day. The ones with whom you celebrate life and love.

"Manufactured to suit bespoke elegance and finish required by a world class brand, CMB 1948 reflects collections curated to connect with the times we live in, that makes you feel good, be happy and celebrate life. In all its essence."

Their next collection will be launched tomorrow, 19 January – a curated collection will be available at a pop up store at Dolce Italia on Skelton Road, from 12 p.m. to 6 p.m.

"Our new collection is Polo T-shirts done with a cotton spandex blend – a unique and an innovative T-shirt never seen before in the market for Polos. It is lightweight, comfortable, easy to wear, dries fast and is an exceptional choice."

The two young entrepreneurs, who both rowed for their alma mater S. Thomas' College Mount Lavinia, have always wanted to do something different. CMB 1948 is a result of their combined talents in pursuit of apparel excellence. CMB 1948 also creates T-shirts and caps for bulk orders; they have handled such orders for many organisations already.

"The marketing is new and totally social media driven, and the hype is real," Akarsha adds, "The images are powerful and tell stories of Sri Lanka's journey from independence to now – combining all of our own uniqueness with the quality we are capable of achieving."

"Proudly Sri Lankan," they both chorus in unison.