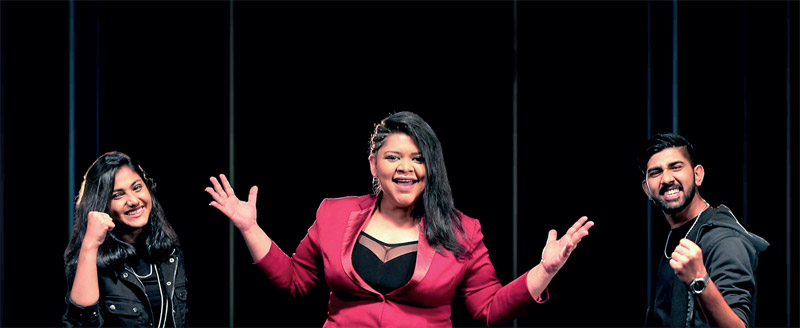 'Nidahase', the latest single by Ashanthi de Alwis with UNFPA puts a spotlight on intimate partner violence in Sri Lanka and supports women's shelters so that more women are able to access shelters to end cycles of violence.

One in five (20.4%) ever partnered women in Sri Lanka have experienced physical and/or sexual violence by an intimate partner in their lifetime (Women's Wellbeing Survey, 2019). Shelters are essential services that protect women from such violence and support their recovery and empowerment. COVID-19 and the resulting travel restrictions also triggered a shadow pandemic of violence against women that resulted in an increasing demand for safe shelters.

The song 'Nidahase' which talks about the freedom and courage women and girls should have to leave a cycle of violence in their homes, was virtually launched on YouTube, Spotify and Apple music today (08 July). All proceeds of the song will go towards women's shelters that house survivors of violence.

Over the next few months, UNFPA will continue advocating with Ashanthi De Alwis to take the message of 'Nidahase' forward to different audiences in Sri Lanka for a world free of gender-based violence and harmful practices towards women and girls by 2030.