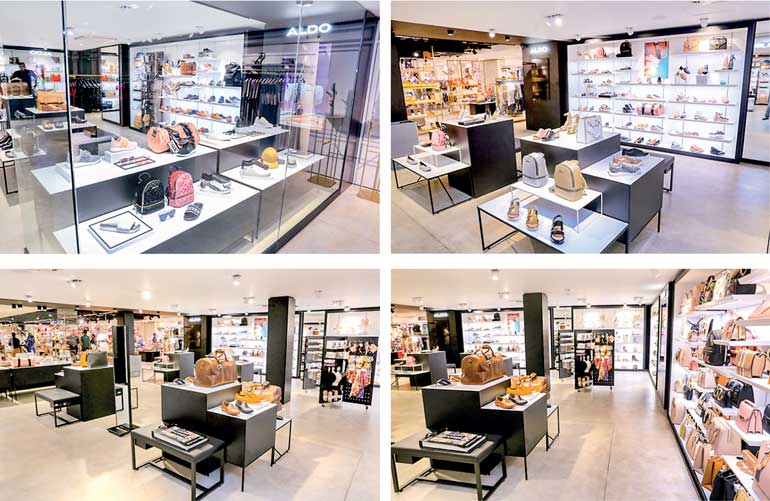 Aldo announced its arrival in Colombo, with the support of franchisee partner Softlogic Brands Ltd. Together, they will play a major role in establishing the brand in the Sri Lankan market by connecting customers with the new and the now, and to style up and step up for all occasions.

Aldo, global fashion footwear and accessories retailer and Softlogic announce the launch of Aldo in Sri Lanka, with its first brand location at Odel Alexandra Place, Colombo 7.

"We are very proud to step up our South Asian footprint with the opening of our first Aldo shop-in-shop in Sri Lanka. Sharing the same vision is what convinced us to partner with Softlogic for this first entrance. Odel being Sri Lanka's premier fashion and lifestyle department store, we have no doubt this location will establish the brand as one of Sri Lanka's top shopping destinations," said Aldo Group International President and Aldo Group Deputy Chairman Norman Jaskolka.

Since 21 August, Odel Alexandra Place has been proudly hosting Aldo's latest collection, offering its customers fashionable on-trend silhouettes to round out their current portfolio. The shop-in-shop showcases a selected women's and men's footwear and accessories collection. It offers over 10 categories including ladies handbags, ladies boots, ladies sandals, ladies shoes, men's shoes, men's sandals, accessories and more – ensuring the Aldo brand meets the needs of today's fashion-driven consumer.

Aldo is more than just a brand; it is a lifestyle, with a distinct personality. Aldo collections are young in spirit, urban in mindset and on the cutting edge of international style. The Aldo design teams are comprised of world-class creative talents, who hail from all over the world and travel the globe seeking out the latest in culture and trend directions that will inspire upcoming collections; while buyers will ensure to curate what will appeal to the Sri Lankan market. All in the ambition to deliver fashion that make keeping up with seasonal styles a luxury within reach.

"Aldo is a brand synonymous with quality and on trend fashion in the global arena of footwear and accessories. We are very excited and pleased to open the very first Aldo store within Odel as we see a significant and growing market for branded footwear in urban cities. As the premier fashion retailer in the country we are making big strides in bringing more internationally acclaimed fashion brands into Colombo and to give our customers greater access to these brands. Aldo is a strong brand with a lot of potential in this market. There is no doubt this will be a success," said Softlogic Holdings PLC Chairman/CEO Ashok Pathirage.

Aldo can often be spotted on the high-streets of London, Paris, Milan, and New York. Further testament to its covetable and on-trend collections, Aldo is frequently worn on the red carpet by celebrities such as: Gal Gadot, Katy Perry, Lana Del Rey, Lupita Nyong'o, Olivia Wilde, Taylor Swift, Ellie Goulding, Joseph Gordon Levitt, Kit Harington, and Zac Efron.

Aldo strives to captivate its worldwide community through its #AldoCrew, engaging with its customer, its first ambassador.

Founded in 1972, the Aldo Group is a leading international retailer for fashion footwear and accessories with over 2,200 stores in 100 countries. Aldo, the group's flagship brand, delivers fashion to a diverse customer base at prices that make keeping up with seasonal styles a luxury within reach.