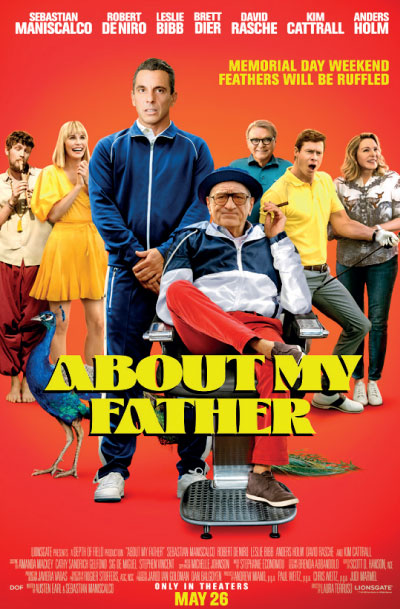 American comedy film 'About My Father' will be screened from today at PVR Cinemas and Colombo City Centre.

Directed by Laura Terruso from a screenplay by Sebastian Maniscalco and Austen Earl, the film stars Maniscalco and is loosely based on his life and his relationship with his father, played by Robert De Niro. Leslie Bibb, Anders Holm, David Rasche, and Kim Cattrall co-star in supporting roles.

Encouraged by his fiancee, a man and his father spend the weekend with her wealthy and exceedingly eccentric family. The gathering soon develops into a culture clash, allowing father and son to discover the true meaning of family.

Sebastian informs his traditional Italian immigrant father Salvo about his plan to propose to his American girlfriend, and Salvo insists on joining them for a weekend with her parents. Despite the clash between their two cultures and initial perception of having nothing in common, they eventually become a single, unified family by the end of the summer holiday weekend.