ZILLIONe today proudly announced it has won the Best Large Account reseller in enterprise segment and Best Office 365 partner in SME segment at the recently concluded Microsoft Partner Awards ceremony.

Microsoft Annual Partner Awards, is a platform that brings together and recognises the contribution and commitment from Microsoft Sri Lanka Partners.

At the Microsoft Partner awards, ZILLIONe was awarded the Best Large Account reseller award In recognition of its excellent performance in acquiring and catering to enterprise customer licensing requirements.

Additionally, for the remarkable work done on Office 365 requirements in Small and Medium Enterprises segment, ZILLIONe was awarded the Best Office 365 Partner of the Year Award for the second consequent year. ZILLIONe Bagging two key awards at the ceremony was the highlight of the day.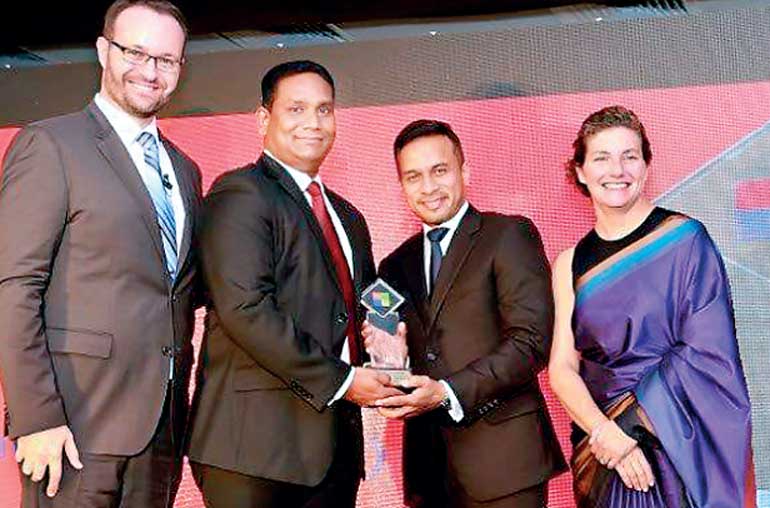 ZILLIONe Technologies Ltd. Director/Chief Executive Officer Kanchana Silva said: "Our team has worked extremely hard this past year promoting solutions that drive business results. Thank you Microsoft for recognising our team, their commitment to Microsoft, and their dedication to our clients." ZILLIONe started its operations 35 years ago as one of the first Information Technology (IT) companies in Sri Lanka, when IT was barely known. Today, the ZILLIONe Group is one of the largest in IT solution providers in the country. ZILLIONe started out with Enterprise Resource Planning (ERP) solutions, but have diversified into two other areas: software development and systems integration.

ZILLIONe Technologies, which is the systems integration part of the Group, started in 2002 with a two-member team. Today it is a fully-fledged company, focused primarily on Microsoft solutions. ZILLIONe is the oldest Microsoft partner in the country, with 12 years' experience, and the most awarded, having been the first Microsoft Gold Certified Partner in Sri Lanka in 2005.