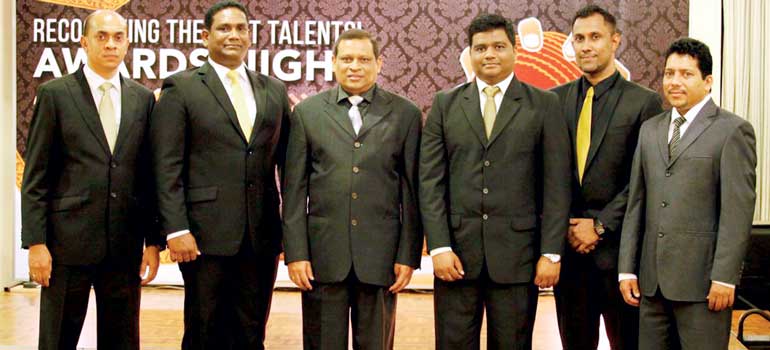 ZILLIONe Management Team
ZILLIONe, with a proven history of being a 'Customer First' technology solutions provider recording an impressive 35 years of successful operations, recently held their Annual Awards Night at the Bougainvillea Ballroom, Hotel Galadari. The event was held to recognise employees who have been instrumental for the organisations success during the last financial year and to reward them for their hard work and commitment.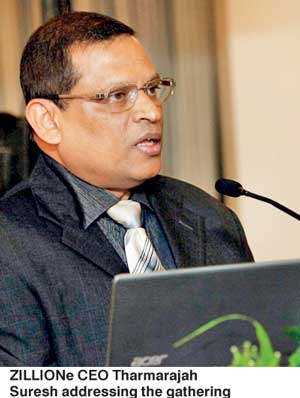 Addressing the gathering, ZILLIONe Technologies Director and CEO Kanchana Silva stated that during the last financial year ZILLIONe not only grew in financial perspective, but had also expanded their operations in Sri Lanka, Maldives, Bangladesh and Fiji. New solutions were introduced further expanding their portfolio of solutions offered to the industry both locally and internationally. They had also expanded their team that now amounted to 110 qualified and experienced staff. He pointed out that the hard work put in by these staff had culminated in ZILLIONe being awarded the prestigious 2014 Microsoft Country Partner of the Year Award for Sri Lanka for the second time in three years at the Microsoft Worldwide Partner Conference held in Washington DC in July 2014, attended by more than 16,000 Microsoft partners the world over. The ERP solutions SBU of ZILLIONe also achieved Microsoft Silver competency for Microsoft business solutions last year. Kanchana congratulated all the awards winners, and invited them to continue their good work and contribute to ZILLIONe success in financial year 2015-16 as well.

The recipients of the awards comprised of individual employees, teams as well as companies of the ZILLIONe group, and the awardees were selected based on number of criterion such as revenue performance, business growth, new client addition, project management, etc. ZILLIONe Technologies Ltd. won the best group company award for 2014/15.

ZILLIONe CEO Thamarajah Suresh added, "This moment symbolises the hard work and consistent performance of our staff throughout the year amidst many challenges such as tough competition, tight deadlines, complex technical issues, difficult clients and many more. I congratulate all our award winners today because it is mainly their contribution that has made the last financial year a real success for ZILLIONe."

ZILLIONe has had a long tradition of recognising those who embody the values and spirit of their organisation and believes that ongoing, meaningful rewards and recognition provide an effective way of raising morale and encouraging higher levels of performance. Therefore, this is an annual event the company conducts to recognise the staff for their capabilities and contributions towards the success of the organisation.