realme, the fastest-growing smartphone brand in the world, has achieved a top tier smartphone brand status in Sri Lanka as well.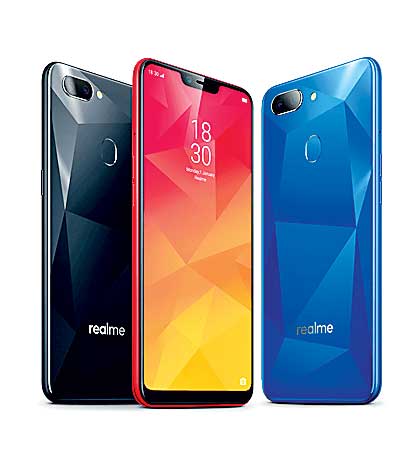 During the third quarter of 2021, realme notched the second place among all popular smartphone brands sold in Sri Lanka. According to the latest Sri Lanka: Top Smartphone Vendors, Q3 2021 report issued by independent analyst Canalys, realme achieved 18% unit share in the third quarter of '21, becoming the second highest selling smartphone brand in the country.

realme Sri Lanka Head of Marketing Shawn Yan said: "We are delighted with realme's top performance in the Sri Lankan market. This achievement shows how the Sri Lankan youth are increasingly turning to be realme fans, driving the brand towards new milestones of this nature. What is important to note is that the way fans have explored and engaged with the brand within such a short time period since its initial arrival in the country in 2020. This is clearly due to the fact that the ready availability of high-end mobile technologies in the realme phones while being sold at very affordable prices to the youth. We thank realme fans and buyers for placing faith on us and also appreciate the support extended to us by our business partners enabling us to achieve this performance record."

In addition to its traditional distribution channels in Sri Lanka, realme has lately embraced e-commerce as a new channel of growth thereby reaching out to increasing numbers of Sri Lankan youth in the process.