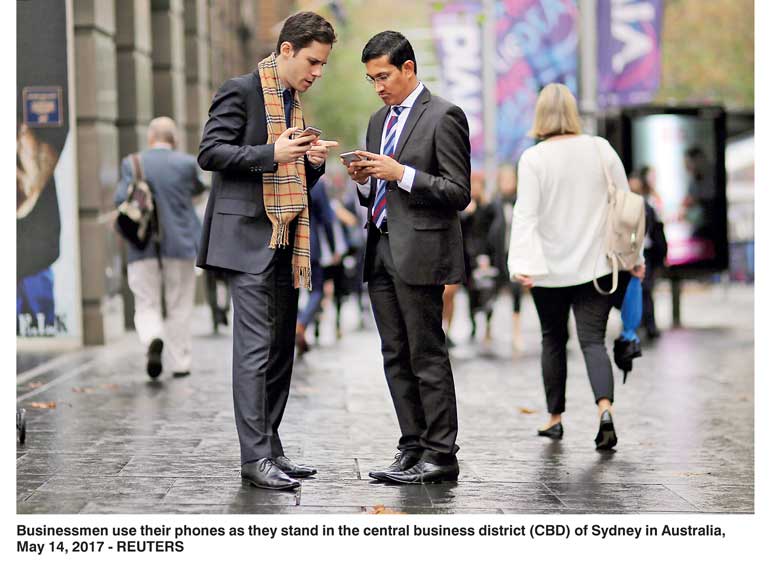 Global mobile subscriptions are growing at around four% year-on-year, reaching 7.6 billion in the first quarter (Q1) of the year, according to the latest Ericsson Mobility Report.

India grew the most in terms of net additions during the quarter (+43 million), followed by China (+24 million), Indonesia (+10 million), Pakistan (+5 million) and Nigeria (+3 million).

Mobile broadband subscriptions are growing by around 25% year-on-year, increasing by approximately 240 million in Q1 2017 alone. The total number of mobile broadband subscriptions is now around 4.6 billion.

LTE subscriptions continue to grow strongly, with 250 million new subscriptions added during Q1 2017 to reach a total of around 2.1 billion. The net addition for WCDMA/HSPA was around 10 million subscriptions during the quarter.

The majority of 3G/4G subscriptions have access to GSM/EDGE as a fallback. During Q1 2017, GSM/EDGE-only subscriptions declined by 110 million. Other technologies declined by 40 million.

Subscriptions associated with smartphones have surpassed those for basic phones. Of all subscriptions, 55% are now for smartphones and, in Q1, smartphones accounted for 80% of all mobile phones sold
New mobile subscriptions

Q1 2017
The number of mobile subscriptions exceeds the population in many countries, which is largely due to inactive subscriptions, multiple device ownership or optimisation of subscriptions for different types of calls. As a result, the number of subscribers is lower than the number of subscriptions. Today, there are around 5.2 billion subscribers globally compared to 7.6 billion subscriptions.

Acceleration of the 5G New Radio (NR) standardisation schedule will enable large-scale trials and deployments of 5G in 2019

In March 2017, 3GPP approved acceleration of the 5G NR standardisation schedule by introducing an intermediate milestone for an early variant called Non-Standalone 5G NR. This will enable early 5G deployments and support the requirements for enhanced mobile broadband services.

Early 5G deployments are anticipated in several markets. In 2022, the number of 5G subscriptions is forecast to reach more than 500 million. A 5G subscription will require a device capable of supporting 5G services and use cases, and that is connected to a 5G-enabled network.

Over time, 5G will enable a wide range of use cases for massive Internet of Things (IoT) and critical communication.

GSM/EDGE-only still constitutes the largest category of mobile subscriptions. However, LTE is anticipated to become the dominant mobile access technology in 2018, and will likely reach 5 billion subscriptions by the end of 2022.

By this time, the number of LTE subscriptions will be more than seven times the GSM/EDGE-only subscriptions, while the corresponding number for WCDMA/HSPA subscriptions will be four times. In developing markets, GSM/EDGE will still account for a significant share of subscriptions, and across all regions, most 3G/4G subscriptions will still have access to GSM/EDGE as a fallback. GSM/EDGE will also continue to play an important role in IoT applications.

Mobile broadband will account for more than 90% of all subscriptions by 2022

It's anticipated that by the end of 2022 there will be 9 billion mobile subscriptions. Mobile broadband subscriptions will reach 8.3 billion, thereby accounting for more than 90% of all mobile subscriptions. The number of unique mobile subscribers is estimated to reach 6.2 billion by the end of 2022.

Mobile broadband will complement fixed broadband in some segments, and will be the dominant mode of access in others. Many PCs and tablets are currently used without a mobile subscription, with one reason for this being the price difference between Wi-Fi-only models and those with mobile capabilities. Subscriptions for PCs and tablets with mobile capabilities are expected to have a moderate growth, reaching 320 million in 2022.
90% of smartphone subscriptions are for

3G and 4G
Greater device affordability is driving increased smartphone adoption. At the end of 2016, there were 3.9 billion smartphone subscriptions. The majority of these subscriptions (90%) were for 3G and 4G.

By 2022, the number of smartphone subscriptions is forecast to reach 6.8 billion; almost all of these will be for mobile broadband.

In Middle East and Africa, where the penetration of mobile broadband is currently lower than in other regions, the number of mobile broadband subscriptions is expected to increase significantly. Driving factors include a growing young population and more affordable smartphones.

In mature markets, mobile broadband subscription growth is largely due to individuals connecting more devices.
Vast regional variations as networks evolve
Over the forecast period, Middle East and Africa will dramatically shift from a region with a majority of GSM/EDGE-only subscriptions, to a region where 80% of the subscriptions will be WCDMA/HSPA and LTE. However, GSM/EDGE-only subscriptions will still account for a significant share of subscriptions by 2022.

In Latin America, WCDMA/HSPA and LTE already account for around 65% of all mobile subscriptions – a number that is expected to increase to 95% in 2022.

Asia Pacific is a diverse region. In China, the ongoing deployment of LTE is expected to result in more than 1.3 billion LTE subscriptions by the end of 2022, making up around 80% of all mobile subscriptions. Across the entire region, however, LTE will represent just 55% of all mobile subscriptions by the end of the same period.

5G will account for around 10% of the region's subscriptions in 2022, with deployments starting in South Korea, Japan and China. All three countries will host international sporting events in the coming six years, and intend to launch 5G services in conjunction with the events.

In Central and Eastern Europe, the share of LTE subscriptions is anticipated to grow significantly; from around 15% at the end of 2016, to 70% in 2022.

At 85%, the share of mobile broadband subscriptions in Western Europe is high due to well-developed WCDMA/HSPA networks and early LTE rollout. In 2022, the regional share of 5G subscriptions is expected to be 5%.

Overall, North America has the highest share of LTE subscriptions because of rapid migration from CDMA and WCDMA/HSPA-based networks. This trend is set to continue with 5G, as leading operators in the region have stated their intention to expand into pre-standardised 5G already in 2017. As such, the region will have the highest share of 5G subscriptions in 2022 at 25%.