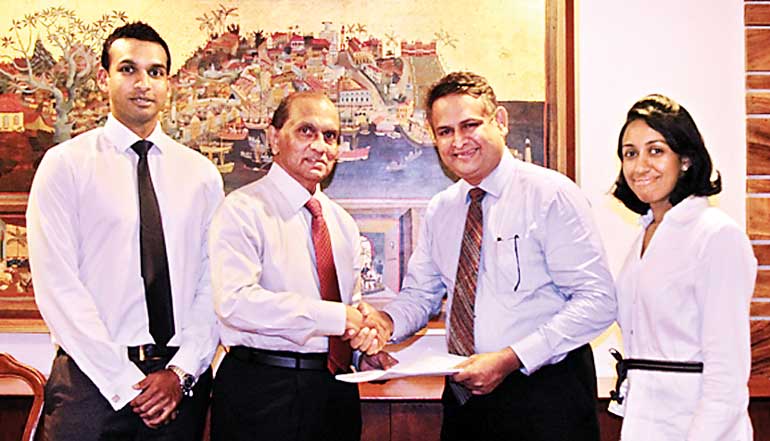 Forestpin, a forensic data analytics specialist, has engaged in a progressive initiative with John Keells Holdings PLC to strengthen internal control thereby improving risk management and overall governance of the Group. Analysis of transactions, alerts on unusual transactions and a workflow to track the status of alerts are the capabilities offered to JKH by Forestpin.

JKH's Business Process Review Team believes that with millions of transactions occurring across the Group each month, the analytics and alerts provided by Forestpin will highlight unusual transactions which could be missed with manual inspection. JKH Assistant Vice President, Group Business Process Review Druvi Sirisena, who spearheads the project for the Group, explained that Group BPR along with the Strategic Group Information Technology (SGIT) Team evaluated products for about a year before selecting Forestpin, as the product which matched the Group's process needs as well as its IT standards, in terms of enterprise class software. The parties collaborated in customising the implementation of Forestpin product to fulfil the Group's needs.

John Keells Group Finance Director Ronnie Peiris stated that this initiative which is founded on a Forestpin analytical tool, will provide immediate visibility of transaction outliers to management and will drive better compliance with procedures. He added that the levels of assurance given to audit committees, external auditors et cetera, being bodies which represent stakeholder interest, will also increase.

Forestpin Managing Director Ransith Fernando stated that while, most of the analytics software available in the market provide similar template based business trends, Forestpin uses a collection of forensic data analytic tests to highlight a single transaction that can be further investigated. He said, "This approach has generated a lot of interest in Forestpin and we are happy to see John Keells Holdings PLC, the largest conglomerate listed on the CSE, rolling out Forestpin across all its sectors."

The initiative will span across the Group, starting with the Leisure sector, with a robust plan to implement to the rest of the Group within one year of commencement.