---
Oracle Regional MD ASEAN and SAGE says the regional momentum they have gained for cloud is huge
OCI's high performance, built-in security, and better ROI is attracting many customers who are accelerating digital transformation
Dedicated Cloud Infrastructure-as-a-Service to bring many opportunities for enterprises in the era of multi-cloud says IDC
During a recent regional media roundtable, Oracle Regional MD – ASEAN and South Asia Growing Economies (SAGE) Ying Loong Chin said that the global cloud leader had remodelled its business for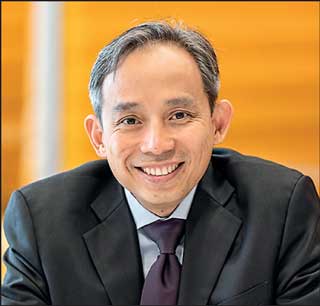 Oracle Regional MD ASEAN and SAGE Ying Loong Chin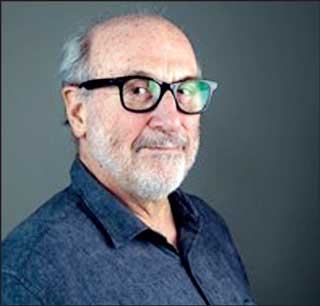 IDC VP Asia Pacific Cloud Services and Technology Group Chris Morris
the cloud, enabling leaders in the region who are continuing to innovate and modernise their businesses in the new normal. As a cloud-first company, Loong Chin said that Oracle has always built applications from the ground up by focusing on every single requirement of a client.

"Today, we have rebuilt our entire business for the cloud. As a company, we have made significant changes to our cloud infrastructure and become cloud-first, which was a huge success. The difference with Oracle is that we build our client's application from the ground up and ensure every client's requirement is addressed. We make sure that our products work seamlessly with the existing application suite to ensure that our customer needs are correctly met in the new normal," said Ying Loong Chin.
Huge momentum for Oracle Cloud in the region
He further mentioned that Oracle Cloud had gained significant momentum in the region last year, stating that more ASEAN and SAGE customers driving digital transformation initiatives within their business verticals are pivoting to Oracle Cloud Infrastructure (OCI), the highly-secured next-generation cloud infrastructure platform for any workload.

"We have witnessed tremendous growth in the business last year. As customers continue to innovate and modernise on Oracle Cloud, they are realising that not all clouds are the same. Customers recognise that we provide an easy and fast alternative for migrating their enterprise applications. For example, we are seeing many customers pivoting to OCI because of the high performance, built-in security, and better returns on investment. Increasingly, customers are realising not only the immediate benefits of being on the cloud but also how the cloud can better position the business competitively in the long-term – freeing time and resource spent on maintenance and allowing organisations to innovate."

Oracle Cloud Infrastructure helps enable customers to move their existing complex, mission-critical workloads and data platforms to the cloud, and build new cloud-native applications, as well as potentially benefitting from its superior performance, possible lower cost, and built-in security capabilities. Customers will also have access to the full suite of Oracle Fusion Cloud Applications, as well as Oracle Autonomous Database, Oracle Container Engine for Kubernetes, and Oracle Cloud VMware solution, giving them a choice to create the architecture that best suits their business needs.

Multi-cloud is the new normal

Attending the media briefing, IDC VP – Asia Pacific Cloud Services and Technology Group Chris Morris said a different pathway is opening up for regions in their cloud migration journey. Morris mentioned that more than 50% of companies are now using cloud infrastructure globally.

"Within the next five years, we are going to have 60% of businesses depending on digital infrastructure. We're going to hit a few obstacles. The most typical ones are the ones that we have discovered as lowest hanging fruit, which is the easiest stuff to migrate. What's left are the huge milestones that we have to climb in terms of high proportion workloads that require special consideration. It's a range of different issues that come up along the way. However, enterprises are now normalising cloud and other digital infrastructure," said Morris.

One of the frequent questions that IDC gets asked, according to Morris, is whether to consider a public or private cloud. He said there is no single answer, and it depends on the workload.

"We have to decide whether a private cloud environment or a shared cloud environment is the best piece to fit your puzzle. Two to three years ago, the problem was whether to utilise a private or public cloud, but even then, we decided that the future demanded a hybrid cloud. By 2023, based on a survey, we'll have a split in private and public infrastructure. This will entail a 31% dedicated cloud infrastructure. Having consistent applications for each environment is critical if you really want to optimise the workload and manage the migration adequately."

A major benefit of digital transformation is the ability to maximise the value of enterprise data. However, companies still have data resident on many locations and differing platforms – making it difficult to securely access and reducing its business value, said Morris.

"To mitigate this, businesses need to realise that the cloud has become an environment of multiple clouds, each of which is optimised for a workload. This is the multi-cloud environment, which digital infrastructure are transforming. As such, enterprises need to look for the most appropriate platforms for workloads as they seek to modernise their business services, optimise costs, and meet compliance requirements by using the right deployment model.

"Increasingly, this means that rather than talking about public, private and hybrid, selection criteria are more about workloads needing dedicated or shared environments so that they can fully support increasingly stringent national government privacy and sovereignty regulations."

Morris said that new technologies had been introduced over the last few years to solve this pain point for organisations and noted that OCI leads the way by offering a comprehensive set of multi-cloud solutions in the form of specialised deployments, database services, extensive monitoring capabilities, and strategic partnerships to fit your organisation's needs.

"With OCI, it is far easier to migrate critical enterprise applications to the cloud. The services developers need to build cloud-native applications readily available through the platform. Furthermore, autonomous services make managing security, performance, and scalability easier. It will also ensure complete support for hybrid cloud strategies and security that's built in by default, at no extra charge with superior price-performance," said Morris.
Dedicated (Local) Cloud Infrastructure-as-a-Service: A new paradigm
Morris also discussed Dedicated (Local) Cloud Infrastructure-as-a-Service (DCIaaS) during the media briefing. 'DCIaaS' solutions deliver compute and storage resources dedicated to an individual customer that is deployed on customer premises and consumed as a service. This model is essentially a dedicated version of a publicly available cloud offering, modified to run on premises or in a specially certified colocation environment, including outside of a traditional datacentre environment.

"As the workload becomes more complex, the cloud becomes more valuable and the information more vital. Therefore, the cloud infrastructure has to consider the cloud business development models. DCIaaS is a cloud infrastructure we have introduced to provide dedicated infrastructure as a service with flexibility and scalability. With dedicated cloud as-a-service solutions, enterprises have an opportunity to bring all of what they like about public cloud to their premises while mitigating restrictions and concerns they have with moving infrastructure off-premises," Morris opined.

He also said that security is the top criteria of why DCIaaS is considered as it provides the best security around.

"DCIaaS providers have regional offices to offer the same platforms and the same services. This will allow the rationalisation of consistent services across the globe. It's important that bias of the ecosystem is consistent as far as the vendor is concerned because the capacities of every country is not the same. If someone's looking to deploy this in Sri Lanka, we will urge the buyer to evaluate the circumstances under which they will be purchasing the product and provide the applications they need. That's a good indicator of how they have seen cloud as a cheaper application for migration and a strategic platform for delivering digital services."
Meeting the demand
Further supporting the regional businesses to cater to the rising cloud services demand, Oracle recently expanded its footprint with the opening of the Oracle Cloud Singapore Region. Since its opening, close to 100 customers across the region have selected to host their workloads on OCI, including City Government of Baguio, FUJIFILM Business Innovation Asia Pacific, and iFoundries.

Alongside the rising demand for Oracle Cloud, OCI has demonstrated strong growth introducing hundreds of services and features over the past year. In the last quarter, OCI has committed to easing the path to multi-cloud, eliminating data transfer fees by joining forces with Cloudflare, reaffirmed its commitment to the open-source database market with the addition of HeatWave with MySQL Autopilot in OCI, and made it easier for developers to apply AI to their applications without requiring data science expertise by adding a new collection of AI Services for OCI.

Additionally, Oracle is delivering on its strategy to meet customers where they are by enabling them to keep data and services where they need it through deploying Oracle Cloud completely within their data centres with Dedicated Region and Exadata Cloud@Customer.