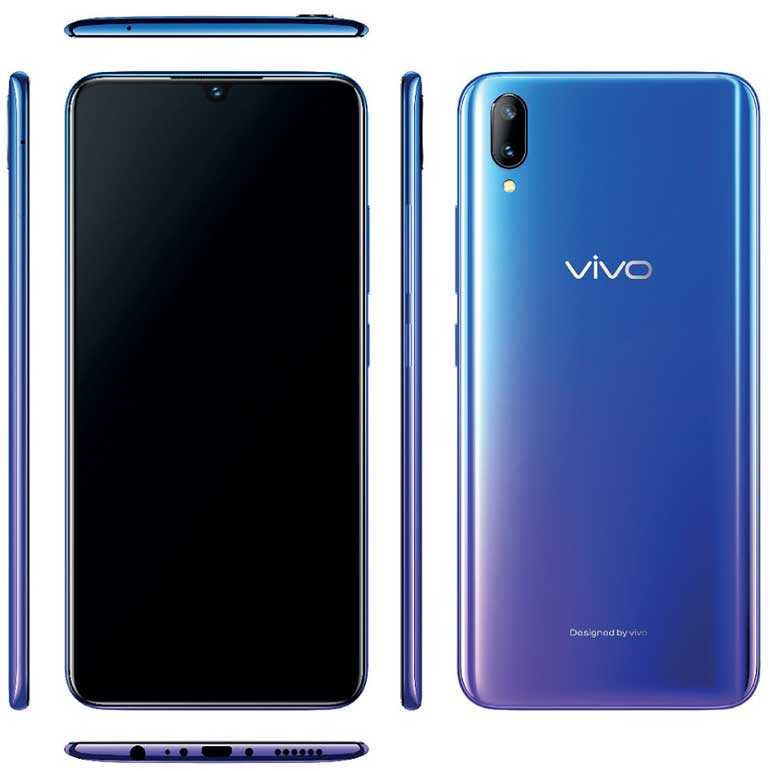 AI is soon to become a basic feature in smartphones. A report by Gartner earlier this year predicted that 80% of smartphones will have on-device AI capabilities by 2022. Having invested in long-term research and development in AI, Vivo is set to launch the all-new V series smartphone to bring AI powered experience in a sleek futuristic design.

The new member of the V series, V11, sports a new display design, and adopts AI across the board, including AI photography features and personal services. The unit is the latest testament of Vivo's commitment to bring stylish products with innovative technologies at an affordable price point to consumers around the world.

Device specifications
Halo FullView Display expands the viewing experience:
Vivo introduces the Halo FullView Display to deliver an uninterrupted viewing experience on a super-compact body.
This 6.41-inch Super AMOLED display has a 19.5:9 aspect ratio with exceptionally vibrant colours and stunning clarity.
It's surrounded by an incredibly slim bezels measuring just 1.76mm on the sides and 3.8mm at the bottom producing a screen-to-body ratio of 91.27%.
V11 | V11Pro boasts a Super AMOLED screen with E2, the top-grade luminescent material, which is vivid and bright, with lifelike depth and texture.
One of its powerful effects is to accurately display sRGB images on the P3 colour gamut screen, which covers 99.5% of the DCI-P3 and 99.9% of sRGB color gamut - 120% more than typical phone screens.
In-Display Fingerprint Scanning, Unlocking the Potential of the FullView Display:
V11Pro is the first V series featuring Vivo's industry-leading In-Display Fingerprint Scanning technology.
With an optical fingerprint sensor hidden beneath the display, V11Pro's In-Display Fingerprint Scanning technology can accurately identify the user while keeping the V11Pro's sleek design, eliminating the visible fingerprint pad results in an eye-catching design, seamless from top to bottom.
This 4th generation In-Display Fingerprint Scanning technology is more advanced than its predecessors. Fingerprint image accuracy has increased by 50%, image range has widened, recognition rates have increased, and the overall user experience has become faster and more convenient.