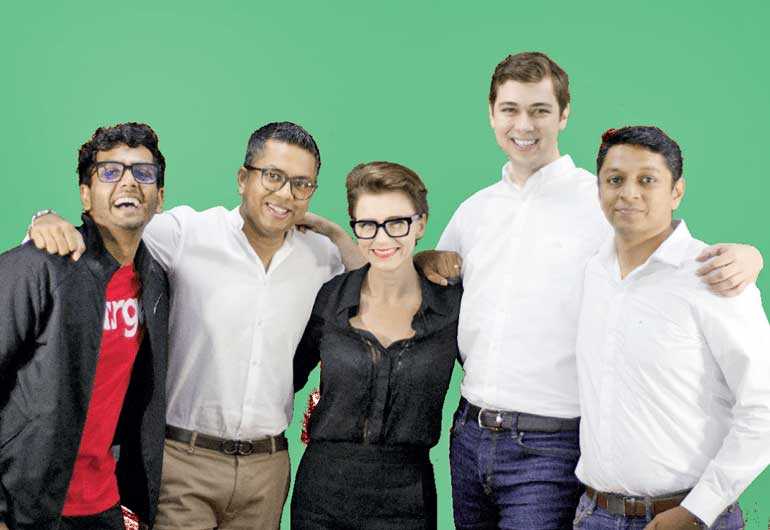 Elovate Group Heads
The Elovate Group, a cluster of companies under multi-billion dollar international private investment organisation The Tavistock Group (Tavistock), recently launched in Colombo.

Comprising of Atlas Labs, Pyxle International, Trabeya and Surge Global, the Elovate Group offer their global partners value through IT solutions via end to end expertise in hardware, software, big data, analytics and marketing, and will create world class opportunities for local Sri Lankan talent.

Having recognised Sri Lanka as one of the fastest growing technology markets in the world, with immense potential and exceptional young talent, The Elovate Group will provide opportunities to young Sri Lankans in the technology, big data and media space.

Having started operations in Sri Lanka 18 months ago with just five employees; and through a series of investments, the group has grown significantly into three offices across Colombo with a team of 150 people.

Headed up by Tavistock executive Hayley Evans, the Elovate Group combines the experience, know-how and culture of excellence of each individual company to unite under their new corporate identity.

Evans is excited by the Elovate Group's ability to contribute to Sri Lanka. "Tavistock is recognised across the world to be an organisation that strives for excellence. We believe the Elovate Group will be a dynamic provider of exceptional solutions in the global technology space," Evans stated.

With access to the diverse Tavistock portfolio, the Elovate Group will provide local talent the opportunity to engage clients from around the world and be exposed to a variety of industries.

"Having searched the world for exceptional talent in this space we believe that we have found something that is extraordinarily unique and valuable in the resources in Sri Lanka and we are excited to expose these to a global stage," said Evans.

The Elovate Group leadership team consists of Hayley Evans, Tavistock; Matti Hiob, CEO Atlas Labs; Presantha Jayamaha, Founder and Director Pyxle; Amila Jayatilaka, Founder and Director Trabeya; and Bhanuka Harishchandra, CEO Surge Global.