---
Meta Defence Labs UK and Sri Lanka announces that its Managing Director Chani Simms, the founder of SHe CISO Exec., was awarded, 'Woman Information Security Professional' of the year at the Information Security Leadership Awards ceremony held at The Hague Netherlands on 15 April.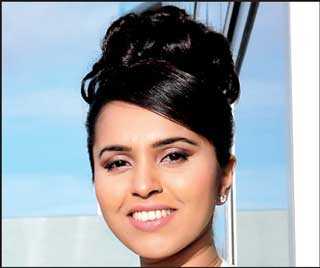 Chani Simms, founder of SHe CISO Exec. and the Managing Director of Meta Defence Labs UK and Sri Lanka recognised at a prestigious award ceremony at The Hague, Netherlands


Judged by a panel of leading information security professionals, including senior professionals from the (ISC)² Advisory Council, and experts from France, Germany and the Middle East, this highly esteemed award recognises Chani's outstanding contribution made to the information security profession.

Chani, originally from Sri Lanka, has been in the IT industry for over 17 years and co-founded Meta Defence Labs UK in 2014, a Cybersecurity and IT Infrastructure service provider. Since then, the company has achieved tremendous success and awards for helping global clients with improving their cybersecurity posture. The company was awarded 'Trusted Leaders For Cybersecurity 2018 – UK' by CV Magazine. Chani's roots in Sri Lanka have led her to expand Meta Defence Labs into Sri Lanka to offer their expertise and skills to south Asian communities. Chani is a passionate entrepreneur, data protection and information security professional and a C-level advisor in helping organisations to implement and manage information security and data protection programs.

In 2018, SHe CISO Exec. was founded as a giveback project to the community. Chani's passion for the field of cybersecurity combined with her desire to support and empower women were key attributes in the design of the SHe CISO Exec. program. Chani led a team of global professionals to deliver program content, study materials with a focus on offering up to 100% scholarships to individuals who are new to and deserve a career in the cybersecurity industry. Chani motivated the team in every step of the program and displayed true leadership skills while contributing her knowledge, experience and skills. The pilot was launched in Colombo, Sri Lanka as a five-day boot camp from 28 October to 2 November 2018.

"I'm truly humbled, honoured and thankful to have received this award which serves as a wonderful endorsement of how SHe CISO Exec. has actively inspired a new approach to the cybersecurity industry. I want to accept this award for the whole team and I'm grateful to those sponsors and partners who helped us execute our pilot project in Sri Lanka. Without them this project wouldn't have been a success. I look forward to contributing to creating a community of emotionally intelligent cybersecurity leaders who can take on the future challenges we face globally. To be guiding this wonderful team and doing what we love is a great rewarding experience and I look forward to what lies ahead for us," said Chani Simms.