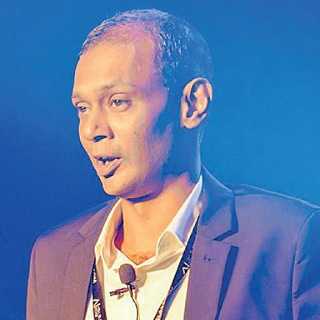 AICx Chairman Dr. Romesh Ranawana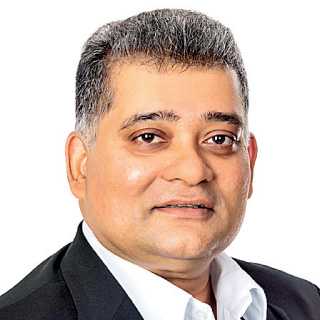 SLASSCOM Chairman Channa Manoharan
---
Building on the past successes, SLASSCOM has launched the Artificial Intelligence (AI) Centre of Excellence (AICx) with the aim of positioning Sri Lanka as a key competency centre for Artificial Intelligence in Asia. AICx will serve as a platform for those who are advocates in AI and passionately involved in different focus areas to come together and help drive the AI agenda for Sri Lanka.

The AICx will be driven by an Advisory Board and an Executive Committee comprising eminent academics, industry professionals and technology enthusiasts who volunteer. The AICx has already laid the groundwork for this vision by engaging with global leaders in AI to help catapult AI growth and create more opportunities for Sri Lanka.

SLASSCOM Chairman Channa Manoharan stated that this initiative will be a key step for SLASSCOM in its aim of becoming a catalyst for growth and adoption of AI in Sri Lanka while working towards the growth of existing AI products and services while catapulting the launch of new products and services which will drive the country's attributable AI revenue generation. Manoharan said that the AICx envisions to open new academic avenues in AI to promote original academic research and patents all while influencing responsible use of AI. "Through the launch of the AICx, we are accelerating the journey of Sri Lanka becoming an AI Hub in the Asia-Pacific Region," he said.

SLASSCOM Director Operations Shevan Goonetilleke believes that Artificial Intelligence related technologies can benefit Sri Lankan industries and businesses making these industries more efficient and competitive, globally. He said, "The SLASSCOM AICx would support building a talent pool in Sri Lanka that is well placed to build AI-based solutions to help uplift all industries in the country, thereby enabling better productivity, lower costs and increased global competitiveness."

The AICx initiative is headed by SLASSCOM Board Director Nuwan Perera, a longstanding advocate of formulating the AICx, who stated, "Sri Lanka has an opportunity to be a thought leader in the AI space while leveraging the full benefit of the technology to create jobs and to improve growth prospects of the country."

The AICx initiative is chaired by Dr. Romesh Ranawana – a Clarendon Scholar with a Doctorate in Artificial Intelligence from the University of Oxford and a leading pioneer in AI Research. Dr. Ranawana said, "We will focus on those areas which are relevant, impactful and have long term value for Sri Lanka. The CoE will extend its reach through general awareness programs on AI so that those outside the technology industry can understand the value of AI and how it can help them. The CoE will also attempt to bring together those who can best benefit from AI-based systems with companies, startups and institutions who can build these systems."

SLASSCOM took a pioneering step in Sri Lanka by hosting the AI Asia Summit in 2018 and 2019. SLASSCOM also published a framework for an AI Policy for Sri Lanka which encompasses several high-level objectives including increasing awareness and adaptation of AI in both public and private sector, showcasing AI's capabilities for the greater good, incentivising fundamental and applied research in AI, identifying niche opportunities and attracting leading global technology and AI companies to set up operations in Sri Lanka.

With this initiative, SLASSCOM will take steps to organise its AICx infrastructure and framework to drive its aims of building competence and capacity, identifying AI use cases in products and services, establishing funding and resources, create market opportunities, to network and share success, institutionalise AI Research, commercialise and implement policy and responsible use.