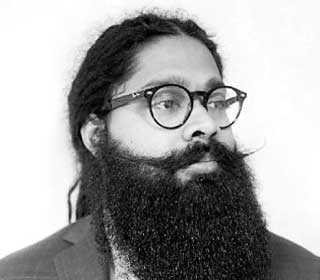 Keynote speaker Phil de Silva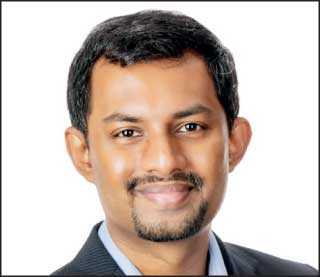 SLASSCOM Board Director Nuwan Perera
---
Sri Lanka Association for Software and Services Companies (SLASSCOM), strongly believing that Sri Lanka has the potential to leverage the full benefit of AI technology to create jobs and to improve growth prospects of local businesses, recently held a webinar titled 'Beyond Data Analytics: An executive's guide to AI for business'.

The webinar discussed how to generate vastly superior business outcomes using full-scale artificial intelligence and provided a toolkit for executives to identify the benefits of artificial intelligence for their companies and operationalise it in a responsible way.

SLASSCOM Board Director Nuwan Perera said, "Given the profound impact that AI can have on an organisation's customers, employees, operations and cost structure, identifying the right opportunities and approach is unquestionably a C-level issue. As such, staying ahead in the accelerating AI race requires business leaders to make nimble informed decisions about where and how to employ AI in their business. The key aim of the webinar was to showcase how moving from basic data analytics to artificial intelligence leads to vastly superior business outcomes by considering relevant real-world scenarios."

The keynote speaker for the webinar Phil de Silva, is a seasoned professional in the field who counts over 15 years' experience in IT and SaaS industries with a varied background in digital transformation, data engineering, cloud computing, networks, security, automation and DevOps.

Having architected, planned and delivered data analytics and digital platforms at successful start-ups, financial services, banking and large enterprises across Asia Pacific, North America and Europe, Phil has worked with the likes of KPMG and Aconex and holds degrees in Network Computing from Monash and Swinburne Universities and multiple industry certifications in Security, Azure, AWS and GCP.


Helping to make the shift

Stating that to ensure the adoption of AI, companies need to educate from the top leaders down, Phil outlined to the participants a practical set of tools to empower them when overseeing and operationalising artificial intelligence and an understanding about determining where to invest, what AI initiatives are most feasible, what training should be offered to staff and more. He also showcased how companies can establish their core AI assets and capabilities, such as common analytics tools, data processes and delivery methodologies.

Phil further explained that as AI tools spread throughout the organisation, those closest to the action become increasingly able to make decisions, encouraging even bigger thinking. He said that companies which excel at implementing AI throughout the organisation will find themselves at a great advantage in a world where humans and machines work together to overcome market challenges.

As an industry enabler that has continuously proven its ability to help, develop and guide local businesses on new age technologies, SLASSCOM has created yet another industry benchmark through the learning's presented in this webinar. With a participation of over 180, the webinar was partnered by Dialog as the corporate sponsor of the event and by IIT as its Knowledge partner.