Event topic to be on 'Challenges in Security and How to Prepare for Future Threats'
Meta Defence Labs announced that its open giveback platform SHe CISO Exec's first community meetup for 2020 is taking place in Colombo on 14 January at Hilton Colombo Residences.



The Colombo event will be sponsored by South Asia Technologies Ltd, distributors of leading ICT brands in Sri Lanka, Bangladesh and the Maldives.

Meta Defence Labs is an award-winning end-to-end cybersecurity service provider for the UK and Sri Lanka. Supported by a team which possesses a wealth of experience in working alongside clients ranging from large multinational organisations and small-medium enterprises to charities both around the UK, internationally and in Sri Lanka. Meta Defence Labs Managing Director Chani Simms founded SHe CISO Exec. focusing on bridging the skill, diversity and leadership gaps in the cybersecurity industry to create emotionally intelligent cybersecurity leaders.

In addition to the five-day boot camp format, which was launched in 2018, SHe CISO Exec. added quarterly meetups and monthly mentorship calls to its portfolio of events as a model to provide sustainable and long-term support for the community.

The five-day boot camp is designed to provide delegates with knowledge of all the different security domains, industry best practices along with ethical leadership skills and self-development skills to bring out the inner strength, originality and confidence of participants to enable them to reach their fullest potential; create an army of information security leaders that CISOs in the industry need to fight the ever-increasing cyber-crime epidemic.

The community also has the opportunity to connect with mentors through SHe CISO Exec. monthly mentorship calls. These calls are intended to create a supportive community in the technology space. It is an opportunity to hear from professionals who share their journey and provide helpful insights in a mentoring capacity. The audience comprises a diverse community of men and women in different industries who want to make a difference, not only in their own lives but for others.

Quarterly meetups provide the opportunity for the community to establish professional close-knit networks with likeminded individuals and groups to further their goals. Networking is an invaluable tool in the professional's belt and this environment is a great place to do so.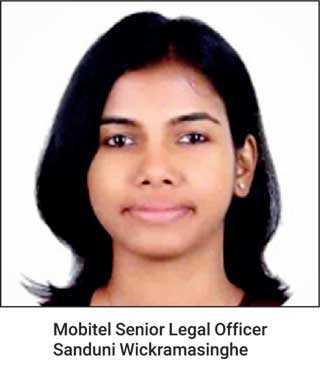 "I want this to be our giveback to the community, where anyone can join and make a positive contribution," said Simms.

"The platform creates a comfortable, inclusive environment for the community to meet and share knowledge with professionals across different platforms. They also allow the community to talk about the challenges we face in the industry and collaborate on finding solutions. I believe in positive cultures that treat everyone fairly and equally, so I want the meetups to create a safe place for the community members to find the right support for the difficult situations they are facing in their career. Being part of a global community makes you stronger and it opens up opportunities to contribute to the global talent pool. If you have a passion to work in cybersecurity, where you live does not matter as much anymore, there will be a company or a CISO looking to hire you," she added.

After a very successful event held in London last October at the Meta Defence Labs office in Level 39, the SHe CISO Exec. team decided to hold its 2020 first quarter meetup in Colombo, Sri Lanka where the program originated in 2018.

"This program is receiving so much attention globally. I thought it would be nice to kick-start 2020 with a meet-up in Colombo, to reassure the international community that there is safety and peace in Sri Lanka," Simms explained.

In speaking about the sponsorship, Simms said: "We are very grateful to the team at South Asia Technologies Ltd. for agreeing to host a SHe CISO Exec. event in Colombo and for doing more than what we requested. They are being very generous and wanted to take this event to the next level."

We have some great speakers contributing to the event topic of 'Challenges in Security and How to Prepare for Future Threats'.

General Jagath Jayasuriya - retired Chief of Defence Staff, Army Commander and former Ambassador to Brazil; Dr. Nirmal De Silva - award-winning C-level professional and entrepreneur; Lakmini Wijesundera - Co-founder and Chief Executive Officer at IronOne Technologies and BoardPAC; Clive Simms - Chief Executive Officer of Meta Defence Labs and Chani Simms - award-winning cybersecurity leader, Top 50 Cybersecurity Influencer, Managing Director, Meta Defence Labs, UK and Sri Lanka and founder of SHe CISO Exec. have agreed to share their knowledge and experience on the above topic.

The event will conclude with a panel discussion on 'Cyber Resilience, Emotional Resilience and Cultural Change'. The panellists will comprise Feroze Kamaldeen – Director, South Asia Technologies Ltd; Nisthar Cassim – Editor-in-Chief, Daily FT; Anura De Alwis - Chief Executive Officer, Pyxle; Bani Chandrasena - Head of Inclusive Diversity, London Stock Exchange Group (LSEG) Sri Lanka; Amitha Munasinghe - Senior Consultant, ResilientSL; and Sanduni Wickramasinghe – Senior Legal Officer, Mobitel Ltd. and a member of the Data Protection Law Drafting Committee, Sri Lanka. The panel will be moderated by Chani Simms.

The event will be open to anyone who would like to share their experience and give back, learn a new skill, enhance their knowledge and find solutions to professional challenges. Registration is now open at Eventbrite or by emailing [email protected] or connecting with Chani Simms through LinkedIn.