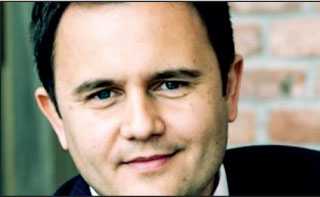 Alex D Creatio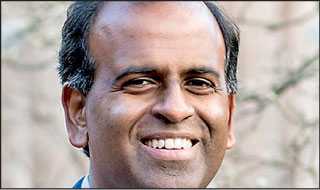 Dr. Ashok Suppiah
---
"Mitra Innovation is delighted to announce its partnership with Creatio (formerly bpm'online), a leading low-code, process automation and CRM company," said Mitra Innovation Founder and CEO Dr. Ashok Suppiah. "We chose Creatio because they are market leaders in CRM with low-code and Business Process Management. The Creatio partner program complements Mitra's offerings by providing rapid innovative service to our customers."

Mitra Innovation is a digital advancement company that helps its customers stay ahead by harnessing the power of digital and cloud technologies. "We guide them through the rapidly evolving technology landscape and exploit the latest tech to deliver an outstanding customer experience. We unlock the potential in their data and help securely manage, control and exploit it. We enable our customers to innovate, scale and grow their business. In short we'd love to explore the challenges and opportunities your business faces and how Mitra could assist," said Mitra Digital CEO Chinthi Weerasinghe.

"Sharing common values of excellence, expertise and innovation; Mitra Innovation and Creatio are committed to empowering clients with intelligent platforms such as CRMs and business process management," said Dr. Suppiah. These help businesses manage the complete customer journey and accelerate sales, marketing, services and operations. "With the SaaS market to surpass $ 278 billion by 2021, intelligent business process management and CRM solutions will accelerate the digital transformation of companies. This provides them with the needed level of agility and flexibility to constantly reinvent their organisations in order to meet the needs of the ever-demanding digitally native customers."

Creatio envisions the world where any business idea can be automated in minutes. To embrace this concept, the company provides top-notch, low-code process management and CRM platforms for organisations to grow and scale. Unlike traditional CRM systems, Creatio allows businesses to accelerate key processes quickly and easily, equipping companies with the agility needed to constantly test different approaches and define the most efficient ways of communicating with clients.

"In today's highly competitive business environment, more and more companies demand for intelligent solutions for CRM and business process management to help them streamline customer-facing processes and gain a genuine competitive advantage to boost profits and more effectively engage their customers. With a strategic alliance of Mitra Innovation and Creatio, more businesses worldwide will have an opportunity to benefit from the top-notch intelligent tools designed to streamline, orchestrate and accelerate key business processes," said Creatio Global Channel Director Alex Donchuk.