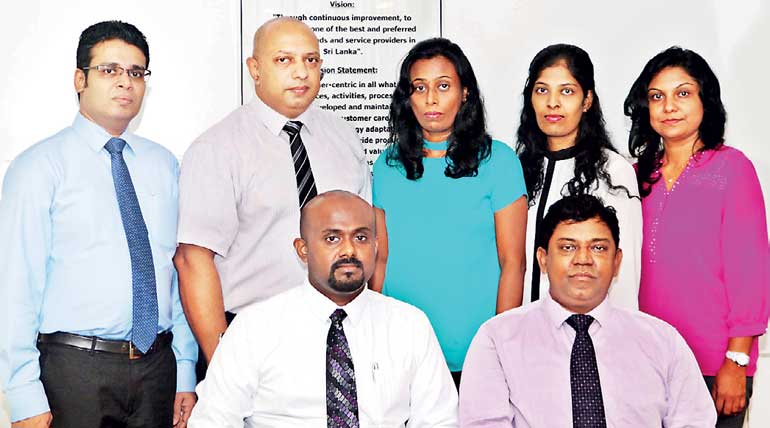 Sankha Premathilake (Accountant), Mahesh Nanayakkara (Head of IT), Biyanka Suriyaarachchi (Project Manager), Nilanthi Ranasinghe (Business Analyst), Ayodya Rajapakse (System Analyst) Clifford William (Head of Finance), Sanjeewa Jayasinghe (Director Operations)
Micro Cars Ltd. is the largest automobile assembler/manufacturer in Sri Lanka assembling a full range of vehicles from compact cars to Luxury SUVs.

The manufacturing plant is located in Polgahawela, while customers are serviced through nine company-owned sales branches, 12 sales dealers and 48 after sales service franchises throughout Sri Lanka.

The entire Micro Operation ERP upgrade solution was awarded to Datamation Systems in February 2017 and live operation with client Invoicing commenced in early April.

The ERP implemented covers the head office, all service centres and the manufacturing plant with 170 users having online access to the system.

The ERP supports the entire supply chain operation, vehicle assembly, part manufacturing, vehicle sales, after sales service including warranty, workshop, labour tracking, job monitoring from estimate to delivery and invoicing, quotations for insurance, vehicle history, and repair status by sms notification, etc.

All modules are seamlessly integrated to FiNAC's total accounting solution that provides from P&L balance sheets, cash flow budgeting, fixed asset schedules, etc.

The main focus i.e. ROI of the ERP was on time delivery of vehicles, improved customer service, spare parts availability and creating excellence in working capital management.

Overall it has facilitated the creation of a global foot print for Micro Cars.

Datamation Systems has over 30 years' experience in providing Small, Medium and Large enterprise complete ERP solutions.

Datamation has over 400 clients, including several multinationals such as Unilevers, Reckitt Benckiser, Chevron and many local blue chip quoted companies. They also have successfully implemented complex manufacturing ERP solutions in India and sales force automation using Android Mobile Apps in Maldives.