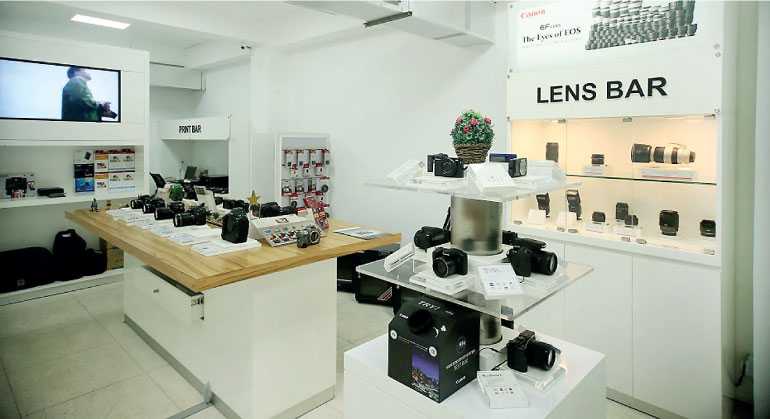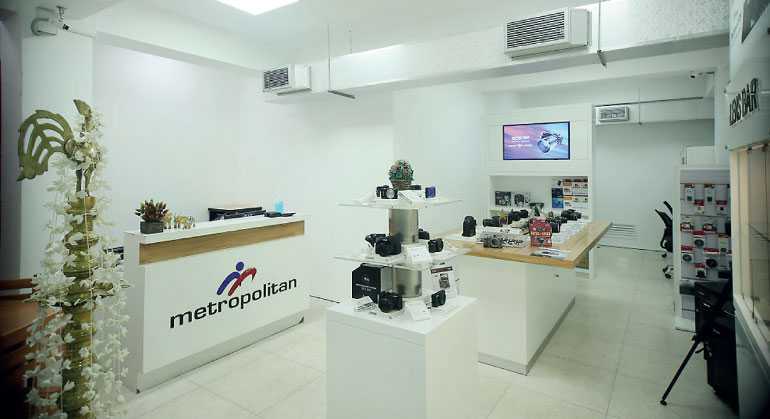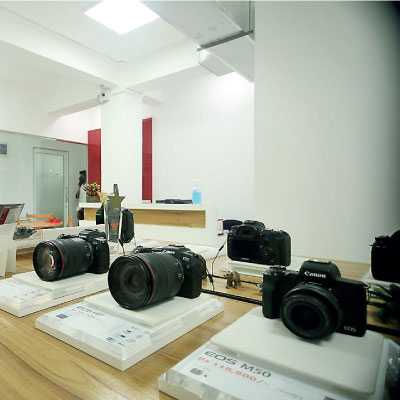 A leader in the photo imaging industry, Metropolitan PhotoHub, announced the relocation of its new Canon Image Square (CIS) showroom to its head office at Braybrooke Place, in a bid to accommodate the future expansion plans for its business.

Located at the Metropolitan Group head office, at No. 85, Braybrooke Place, Colombo 02, the chic and cosy interior offers an inviting space for customers and photography lovers to better acquaint themselves with Canon's full range of imaging products.

Customer service and safety being an utmost priority for the company in the present context, the relocation comes in the wake of the 'new normal' and being able to ensure a secure environment for customers to safely remain engaged in the unique Metropolitan PhotoHub experience.

"Customers may fight shy of being in public places and will opt for more privacy. They may choose to shop on-line, but in the case of selected personal products, such as cameras, they may still want to engage the 'touch and try' experience, and stay safe, within the health guidelines. This is something we can assure by being based, in our own home," said Metropolitan PhotoHub Consultant Director Taslim Rahaman.

In addition, the interactive digital imaging space will provide customers with a one-of-a-kind, state-of-the-art, lens testing facility, equipped with the latest technology and experienced technicians on hand to enlighten and advise customers on the best purchase options.

Further, the Canon Camera Service Centre will also be located in the same vicinity adjacent to the CIS showroom for further customer convenience. As Canon's sole authorised distributor in Sri Lanka for more than four decades, Metropolitan PhotoHub has been synonymous with genuine quality products and authentic experiences.

Currently, only Metropolitan PhotoHub boasts of having among its team, Canon certified and trained camera technicians in the island. The technicians undergo a rigorous training every year with stints in Japan and Singapore followed by examinations which are part of the required certification process in order to handle Canon photo imaging equipment so that customers can rest assured their equipment is in safe and competent hands.

Canon's most sought-after products from entry, mid as well as the advanced level DSLR's in the EOS range, and new compact cameras can all be experienced at the centre. The store also showcases the EOS R and RP full Frame mirrorless cameras as well as the complete range of EOS M series mirrorless cameras. The EOS R5 and R6 which are the latest models in the EOS R system with its ground breaking technology will also be available soon. These models will surely change the landscape in the photography and the videography industry. While offering excellent photography and photo printing solutions, PhotoHub also provides accessories such as tripods, camera bags, memory cards, dry cabinets etc.

During these present challenges Metropolitan PhotoHub is committed to providing customer convenience as well as creating a knowledge sharing space through its experience centre that will engage, educate and capture the imagination of younger generations as the imaging and videography landscape evolves from vlogging to documentary film making.

A reliable partner in innovation throughout generations, the Metropolitan Group has been serving the nation for more than 60 years. Through its subsidiary companies its footprint is entrenched in almost every industry sector in the country.

Metropolitan PhotoHub Ltd. a subsidiary of the Metropolitan Group is the sole authorised distributor for the full range of Canon cameras and accessories in Sri Lanka. All purchases at the Canon Image Square branch at Braybrooke Place come with a unique 15-month Metropolitan warranty.