---
Experts to share key insights at forum organised by Bridge Advisory and Consulting together with Syntrex Global Technologies
---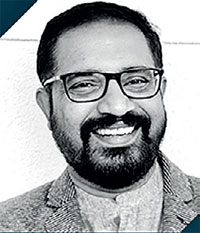 Dhiway Network CEO Satish Mohan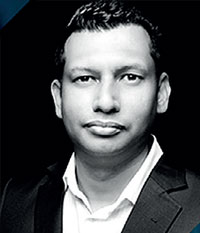 Moderator Imran Vilcassim
---
In a bid to create new growth opportunities, improve efficiency, competitiveness and develop a more transparent society, Sri Lanka continues to explore the domains of blockchain, and digital assets embracing this emerging technology to bring in foreign investment, generate employment, and fast track economic recovery.

It is thus important to understand the significant value creation that the successful implementation of blockchain technology will play as an important step in Sri Lanka's journey towards digitalisation of financial services as well as increasing access to financial services. Supporting this vision, the cabinet of Sri Lanka recently approved the proposal to appoint an expert committee to attract investments and investors in the areas of digital banking, blockchain and blockchain-related industries such as cryptocurrency. Further, the Sri Lanka governor of the CBSL, stated that more projects such as open banking, Central Bank Digital Currency (CBDC), and digital banking will be announced in the near future.

Keeping in line with National Policy Frameworks, Bridge Advisory and Consulting, together with Syntrex Global Technologies are organising a webinar which will address key areas revolving around 'How digital asset exchange and blockchain can benefit Sri Lanka'. The webinar will be held virtually on 19 January 2022 and is open for participation for the general public, as well as key Government decision-makers, industry leaders, policy makers, tech entrepreneurs and developers. The webinar will feature a number of industry experts and thought leaders who will share their expertise in relation to the latest trends in blockchain and digital assets in the region.

The discourse will touch on the benefits of blockchain in Government and Public Sector, a possible road map for Sri Lanka, the learnings of setting up an exchange and potential implications for Sri Lanka along with a national strategy for blockchain. The panellists will also address the significant benefits that blockchain will bring to the banking and financial sector and the role of digital asset management for conventional financial institutions which will revolutionise traditional banking creating a new paradigm where value is brought at every touch point. The discussion will also touch on crypto technology and a roadmap for public policy.

For registrations, contact them on 077 322 3305 or click the following link: https://lnkd.in/gHaqiahZ.

Bridge Advisory and Consulting currently serves a number of government and enterprise clients, dealing with the integration and implementation of a number of digital mainstays from blockchain and 'FinTech' solutions to manufacturing, supply chain optimisation, telecommunications, 'AgriTec', manufacturing and transportation enterprise solutions. With a focus on delivering specialised, crafted business strategies, and the provision of advisory and consulting services encompassing results driven action plans, the company bridges businesses and governments with concepts and strategies to drive nations forward in their digital transformation journeys.

Syntrex Global Technologies is a leader in 'Open-Source' Software (OSS) providing innovative software solutions to sectors such as banking and financial, telecommunication, corporate and government. Accompanied with the vision to become a global leader in delivering secure open-source services and products to enterprises, Syntrex has been able to build great credibility among its clients within a short time span. Syntrex Global Technologies is the Information Technology services arm of Syntrex Group established for software solutions.