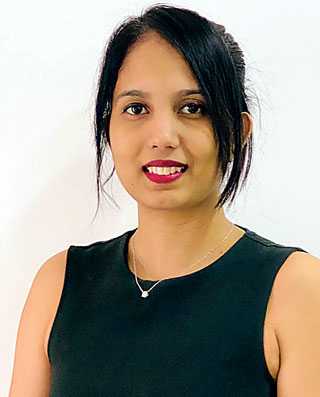 Inqbaytor and crazyjets.com Co-Founder/CEO, onopicks.com Founder/CEO, ticketgadget.com CTO, SLASSCOM WTECH Forum Lead Dr. Harshani Perera
---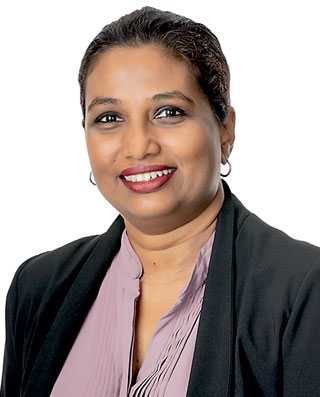 99x COO, SLASSCOM Director SLASSCOM HR Forum Forum Board Lead, SLASSCOM WTECH Forum Board Lead Shehani Seneviratne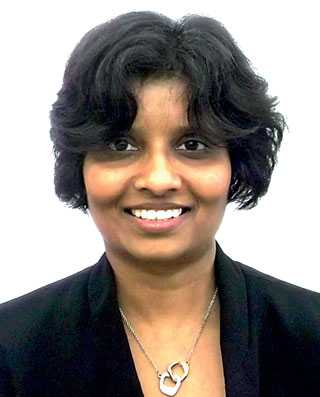 Emojot Inc. Founder, CTO and Chairperson, SLASSCOM WTECH Role Model/Technopreneur Shahani Markus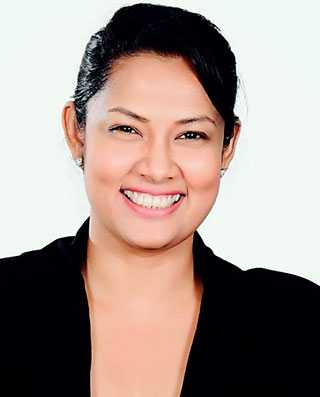 Aventude Co-Founder and CEO, Women's Chamber for Digital, Sri Lanka Vice Chairperson, SLASSCOM WTECH Startup Technopreneur/Role model Thushara Wijewardena
---
DesignTech Colombo conference at SLDF presented by SLASSCOM Women Technopreneurs Forum in partnership with AOD
---
Sri Lanka Design Festival 2021 hosts virtual conference with an inspiring all-female panel of technopreneurs, highlighting the synergy between design and technology as part of its macro agenda to drive impact in Sri Lanka's post-pandemic economic revival. The conference makes a bold statement from AOD and SLDF to position tech as one of the most promising industries to foster female entrepreneurship with access to more future-proof work at home situations—a radical solution contributing to the Government's attempts to increase the number of self-employed women in the island.
Sri Lanka Design Festival's 2021 virtual edition is scheduled to take place next week under the theme 'impACT', signifying the focus to unite efforts, knowledge and discourse contributing towards the post-pandemic revival of Sri Lanka's economy. The festival is highlighting the design and innovation centred work that many industries are doing with AOD's talent resources, and supporting state partnerships.

The tech industry is being highlighted at Sri Lanka Design Festival 2021 as one of the most ubiquitously important among these, as Sri Lanka looks to reduce the digital divide with rapid reinforcements of ICT infrastructures—especially in relation to health care systems, consumer accessibility, e-education and distance learning solutions. SLDF is presenting this tech agenda focusing on female voices in the industry, with the aim to support and nurture women technopreneurship in the island as an essential force in economic development.

SLASSCOM Women Technopreneurs became the ideal partners for SLDF and AOD to push forward this agenda as the forum is a creative and innovative group of dynamic new-age female entrepreneurs who use technology to present disruptive business solutions and start-ups that serve worldwide markets. With the forum already doing some commendable work to increase the number of women-run tech businesses, and nurturing women technopreneurs to venture into export-oriented businesses, its members are capable of providing in-depth insights as to what Sri Lanka must do in order to use technology to revitalise the economy while involving the untapped female workforce in the process.

SLASSCOM Women Technopreneurs is attached to SLASSCOM—the national chamber for the knowledge and innovation industry in Sri Lanka, pursuing the tech industry's potential to become the highest export revenue earner for the country.

The DesignTech Colombo Conference where SLASSCOM Women Technopreneurs, AOD and SLDF come together, will explore several themes including the remarkable impact that a unity in design and tech will bring about for driving innovation in Sri Lanka, and the benefits of equal gender representation in this industry, as well as the role and value addition that women can bring into tech. The two-hour conference will be opened by opening thoughts from AOD Chairperson and SLDF Founder Dr. (Hon DCL) Linda Speldewinde.

The DesignTech Colombo conference was facilitated through a Wtech and AOD partnership that aims to foster a deeper connection between design and technology. Starting the conference by shedding light on this partnership will be Shehani Seneviratne—Women Technopreneurs representative, COO and Director of 99x, Director of SLASSCOM, and Forum Board Lead for SLASSCOM HR Forum and SLASSCOM WTECH Forum. She is also a founding Board member of the Women's Chamber for Digital, Sri Lanka.​ Shehani, who is a seasoned IT industry professional with two decades of experience and a figure instrumental to entities like SLASSCOM and 99x, will be highlighting the AOD-Wtech partnership speaking about the growing interdependence between design and tech as technology becomes more intuitive and human centric than ever before.

Inspiring young women and female students to choose ICT education and take up careers in technology, globally successful Sri Lankan female trailblazer Hira Fernando will deliver the keynote of the conference sharing an insight to her personal journey in the industry. Hira, who is the CEO of Careerly (Partner, Thelan USA) and a SLASSCOM / WTECH entrepreneur, is a role model for many young South Asian women in tech. Having set up her own technology-based career platform to deliver career guidance and placements to thousands of university students, Hira managed to be highly successful as a ​foreign​ female entrepreneur in the United States—the toughest tech market in the world. In mid-2020, the American technology services management firm, Thelan​ invested in Careerly to help scale operations and provide the next-level technology infrastructure. Hira will talk about how her fifteen years of industry experience drove her to facilitate fast growth for a small company. Hira is a key leader in the Women Technopreneurs Forum taking an advisory and execution role during its critical first two months.

Joining the conference from the Netherlands—a nation that has truly explored the power of combining technology with design—is Paulien Strijland, CEO/Founder Design4Good. Paulien will speak under the topic 'Design Thinking & Technology' sharing her global understanding to build a broader definition of design in the minds of the participants. Paulien's international career includes building and leading experience design teams at Apple, PayPal, Yahoo, Nokia, and Hewlett Packard. Her boutique consulting firm Design4Good solves problems at the intersection of tech and design and accelerates innovation to drive positive social impact working with governmental organisations, universities.

Paulien's specialty is applying design methods to societal challenges and advising on the impact of digitisation. Her talk at SLDF 2021's DesignTech Conference will allow participants to understand the secret behind successful technologies as approaching products and services through a creative mindset.

Dr. Harshani Perera—co-founder of Crazy Jets will also talk about identifying market opportunities and how to leverage tech to reset, reshape and thrive within the current challenges. Harshani is a serial Technopreneur, interested in creating unique and disruptive tech-based products and services that can improve and simplify human lives. Her session will delve into how technology can be leveraged to lead the change and thrive in the new normal by identifying market opportunities.

Her entrepreneurial journey started with the travel tech startup Inqbaytor, which led up to producing crazyjets.com—a company that now operates in Sri Lanka, Australia and New Zealand, and ticketgadget.com—a travel consolidator platform that has completely transformed the business processes of Sri Lanka's small and medium travel businesses. Her recently launched C2C marketplace onopicks.com is an initiative to support independent creators and designers to navigate through the COVID-19 pandemic by moving their businesses online.

Harshani who is a role model and technopreneur for SLASSCOM WTECH forum, is contributing as the forum's head and is involved in the pioneering work that it's doing to help Sri Lankan female tech entrepreneurs.

The conference will also host a panel discussion between three women tech leaders making strides in their careers and making impact. The panellists include Lakmini Wijesundara—the co-founder and CEO of BoardPAC and Ironone Technologies, and Advisory Committee Member of SLASSCOM WTECH. Another panellist is Shahani Markus—the founder, CTO and chairperson of Emojot Inc. Shahani is a globally experienced tech entrepreneur with a reputation for creating disruptive software, applications, and services, creating new opportunities to help countries, companies, and individuals.

Also joining the panel is Thushara Wijewardana—co-founder and CEO of Aventude, the vice chairperson of the Women's Chamber for Digital, Sri Lanka, and a role model, startup technopreneur at SLASSCOM WTECH. These highly experienced tech leaders will be sharing their views on design, technology, and how the two disciplines evolve together, their success in applying design with tech, and the role these two dynamics would play in the future.

The unique strengths and skills that women can bring to the table in the tech industry will also be discussed by the panel, giving solutions to the challenges that women face in this field, and the strategies to overcome them. This panel will be moderated by the keynote speaker of the conference—Hiranya Fernando.

The conference is freely open as a virtual session that speaks to the ICT sector audience, design enthusiasts (UI/UX mostly), entrepreneurs and budding startups. The session is also an inspiring platform for the general public, particularly young women and female students, who will find new encouragement and opportunities to pursue tech and design related careers.

Sri Lanka Design Festival's DesignTech Conference will be held on 15 January 2021, at 3 p.m. (IST). To pre-register for the event follow the link: https://www.srilankadesignfestival.lk/designtechcolomboconference.