Enterprise Analytics, a leading provider of pioneering technology-based business solutions, recently partnered with Acumatica, a leading Cloud ERP platform, to extend Enterprise Resource Planning (ERP) solutions to the growing SME sector in Sri Lanka.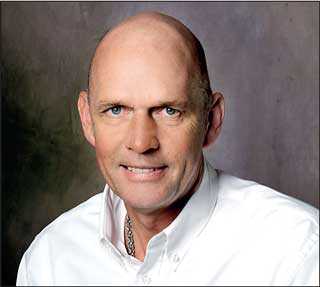 Acumatica Asia Regional Director Thorsten Leppek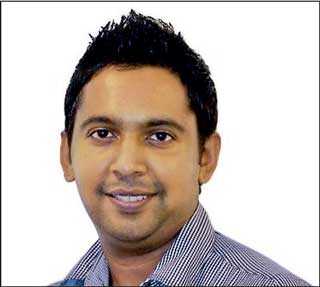 Enterprise Analytics Product Development Eranda Director Maldeniya


Both Enterprise Analytics and Acumatica are driven by the shared vision to empower SMEs with Cloud ERP solutions and this partnership enables Enterprise Analytics to expand its services in the ERP domain. This also opens up new avenues for the company to provide integrated business management solutions to a major segment in the country accompanied by world's leading technologies.

Enterprise Analytics, headquartered in Sri Lanka helps customers leverage business intelligence and expand market reach with its years of expertise and innovative technological solutions. In addition to this recent partnership, Enterprise Analytics is an authorised service partner for IFS, which is a global ERP solutions provider and a reseller, implementation partner, support service provider for Automation Anywhere, world's leading Robotic Process Automation (RPA) vendor.

Enterprise Analytics Product Development Director Eranda Maldeniya said: "We are proud to partner with Acumatica and this strategic partnership has propelled us to a fully-fledged digital solutions provider, every company aspires to associate with."

"At Enterprise Analytics, we are well geared to address all the technological concerns of our customers from implementation to support services and monitoring, making sure that they are well equipped to compete in this challenging business sphere. We focus on maintaining long-lasting relationships with customers diversifying our 'customer first' approach and we continue to offer highly customisable solutions to meet their requirements and desired results."

Acumatica focuses on providing ERP solutions to mid-market, including manufacturing, distribution, retail and E-commerce, construction sectors and so on. Through its worldwide network of partners, Acumatica provides a full suite of integrated business management applications including finance, distribution, project accounting, Customer Relationship Management (CRM) as well as separate field service, commerce, manufacturing and construction editions.

"At Acumatica, we believe in local knowledge of the markets, finance, tax regulations and to be conversant in a local language is essential to better serve the customers and that's when Enterprise analytics comes to play a key role. Sri Lanka was a logical choice for us to look into because of the large presence of our sister company IFS (both are owned by EQT) in the country and we are very excited about entering this market now with main focus on SMEs. We decided to partner with Enterprise Analytics as their team carries years of experience in successfully implementing and supporting ERP solutions and their expertise, mainly in the manufacturing and distribution market." commented Acumatica Asia Regional Director Thorsten Leppek.