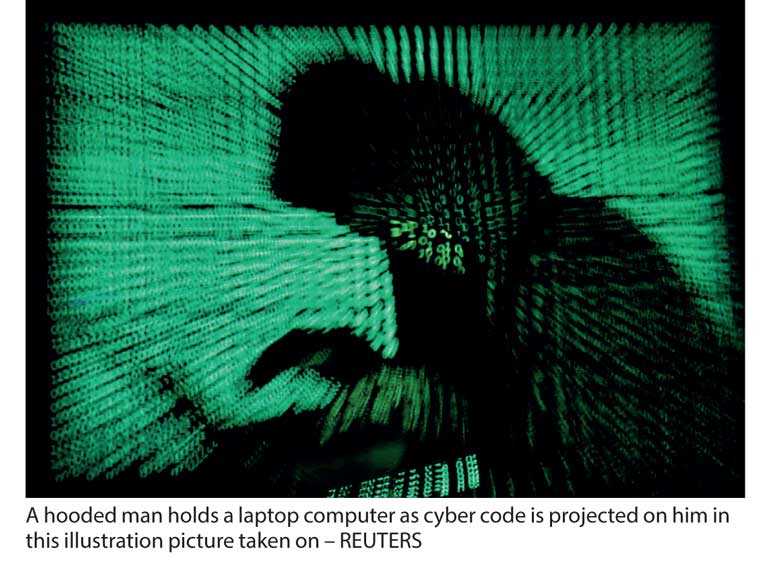 BERLIN (Reuters): Two thirds of Germany's manufacturers have been hit by cyber-crime attacks, costing industry in Europe's largest economy some 43 billion euros ($50 billion), according to a survey published by Germany's IT sector association last week.

Industry association Bitkom surveyed 503 top managers and security chiefs from across Germany's manufacturing sector, and found the small and medium-sized companies that are the economy's backbone were particularly vulnerable to attacks.

"With its worldwide market leaders, German industry is particularly interesting for criminals," Bitkom head Achim Berg said in a statement, urging companies to take cyber-security more seriously and invest commensurately.

German security officials have long been sounding the alarm about the risk of well-resourced foreign spy agencies using cyber attacks to steal the advanced manufacturing techniques that have made Germany one of the world's leading exporters.

The survey identified risks across the spectrum, with a third of companies surveyed reporting mobile phones had been stolen and a quarter saying they had lost sensitive digital data.

"Illegal knowledge and technology transfer ... is a mass phenomenon," said Thomas Haldenweg, deputy president of the BfV domestic intelligence agency.

There was evidence cyber criminals were also using other techniques to hobble their German competitors, the survey found, with 19% of those polled saying their IT and production systems had been sabotaged digitally, and 11% reporting tapping of their communications.
Southeast Asian cyber security centre opens in Thailand
BANGKOK (Reuters): A cyber security centre opened in Thailand on Friday to train personnel from countries in the Association of Southeast Asian Nations (ASEAN) to help combat cyber threats in the attack-prone region.

The idea of the ASEAN-Japan Cyber Security Capacity Building Centre came from a meeting between ASEAN and Japan's ministers in Cambodia last year.

About 700 cybersecurity personnel from Southeast Asia are expected to graduate from the Japan-designed programs, which include cyber defence, digital forensics and malware analysis.

"Every ASEAN member state is experiencing more sophisticated cyber threats, whereas the cyber security personnel are yet insufficient," said Surangkana Wayuparb, executive director of Thailand's Electronic Transaction Development Agency, where the centre is located.

Singapore suffered its worst ever cyber attack in July when hackers stole personal information of about 1.5 million people, including Prime Minister Lee Hsien Loong, from a government health database.

Earlier this year, Malaysia said it had foiled an attempted cyber heist on its central bank.

Thailand is currently drafting cyber security and data protection bills, which it expects to become law by the end of the year.