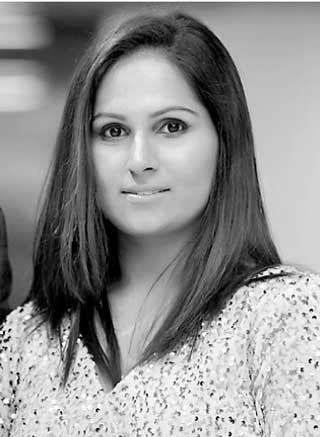 Christine Jennifer
---
e-visible Ltd., Sri Lanka's pioneer in logistics BPO solutions, recently appointed Christine Jennifer as the Chief Executive Officer of the company.
Christine is a qualified chartered shipbroker and has over 15 years of experience in the logistics industry. She started within the group as a junior executive and played an instrumental part in the company's humble beginnings in 2012. Since acquiring its biggest customer Nestle Lanka PLC in 2012, e-visible has expanded its operations into 18 other local and multinational companies over the past 10 years. With a force of over 100 staff members, the company prides itself with being Sri Lanka's first and largest logistics BPO solutions provider. With the appointment of Christine to the helm of the company, the company also has expanded into Logistics BPO operations both in Sri Lanka and the Maldives.

"The company has grown immensely since its beginnings in 2012, and I believe we have the potential to accelerate further with the new spheres of business we are expanding into," said Christine when asked on the future prospects of the company.