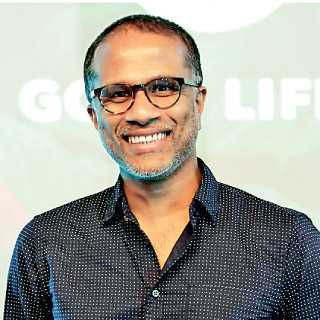 Founder/CEO Mangala Karunaratne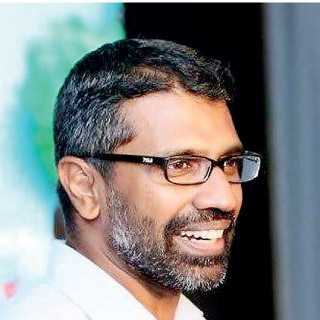 General Manager Gehan Dias
---
Calcey Technologies, a proudly Sri Lankan boutique software engineering firm with roots in California, has announced the decision to transform itself into a remote-first company.

Thanks to its foresight in trialing a work-from-home policy well before the pandemic necessitated it, Calcey was able to lay the foundations for a successful remote work culture that truly came into its own from the second quarter of 2020 onward.

"Though the entire country was locked down, we were able to support all our clients without any disruptions. Our performance in 2020 was outstanding on all fronts, with client satisfaction, employee satisfaction and our financial performance all reaching our best levels ever. That is why we sought to transform ourselves into a remote-first company, with the full support of our team members, who overwhelmingly voted in favour of the decision," said Calcey Technologies Founder and CEO Mangala Karunaratne.

"Before the pandemic even started making headlines, we listened to suggestions by our employees and implemented a once a week work-from-home facility. It proved to be a great idea and I'd like to thank our team members for coming up with it," he added.

Calcey's philosophy of remote-first seeks to strike a balance between the benefits of a physical office and the flexibility individual employees' gain by working remotely. Routine processes such as meetings and internal discussions have been moved to platforms such as Google Workspaces and slack so that everyone can remain abreast of new developments.

At the same time, the company has retained the option of allowing employees to work out of Calcey's campus in central Colombo, should they wish to do so or if required in the case of significant pre-planned events such as client meetings and the on-boarding of new team members.

As a company whose primary asset is its employees, Calcey envisages that the shift to a remote-first model will pay handsome dividends. "We compete strictly on quality, and it is important that we have access to the most talented individuals in a given discipline at all times. Previously, our accessible talent pool was largely limited to the Western Province, but by going remote-first, we can now recruit from all over Sri Lanka. Not only does it help extend our mission of being a true meritocracy, but also allows us to contribute towards enhancing economic opportunities for all Sri Lankans," said Calcey Technologies General Manager Gehan Dias.

Calcey Technologies is a Gartner recognised technology consulting and software product engineering services provider based in the United States and Sri Lanka.