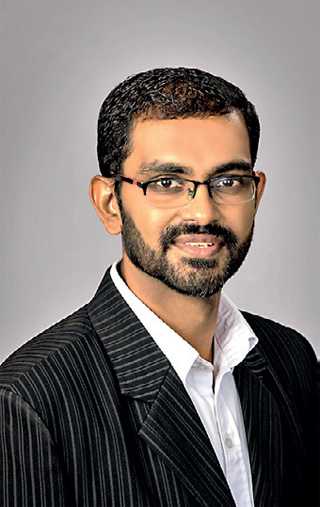 Tharindra Jayamaha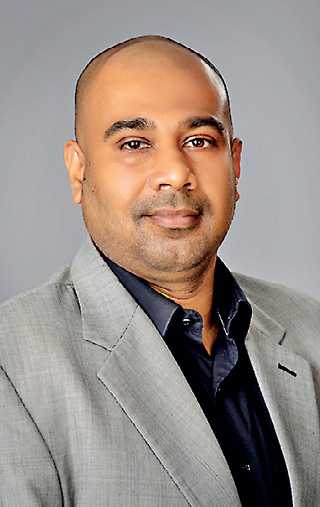 Janith Gunasekera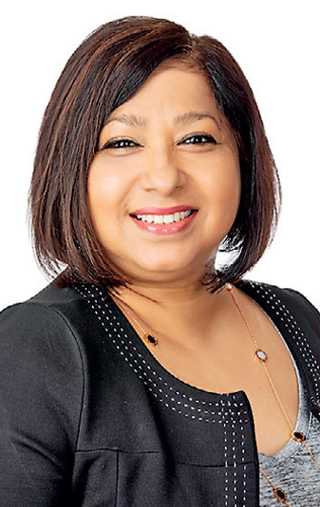 Sandra De Zoysa
---
The Sri Lanka Association for Software Services Companies (SLASSCOM) recently hosted Colombo Test Automation 2020, in its fourth edition this year and went virtual successfully with over 250 participants.
The conference brought together leaders in the test automation community to discuss the latest in software testing technology, trends and best practices, and offered a valuable platform for quality engineering professionals and enthusiasts in the industry to benefit from the opportunity to up-skill and learn from the best in the field of quality engineering.

The conference was hosted by SLASSCOM in collaboration Platinum Sponsor Sysco Labs, Gold Sponsors CAMMS, Bistec Global, APIIT, and Corporate Sponsor Dialog Enterprise.

"Hosting the conference on a virtual platform gave us an expanded scope with borderless opportunities to raise the stakes," shares SLASSCOM Chairman Channa Manoharan.

SLASSCOM's Quality Forum Head Tharindra Jayamaha stated that this year's CTAC 2020 in its virtual format made it possible to have an international keynote speaker in the stature of Anton Angelov.

SLASSCOM's General Council Member and key representative of the Quality Forum Janith Gunasekera added that the forum being held virtually has enabled the chamber to add greater collaboration and knowledge sharing opportunities and said: "The SLASSCOM Quality Forum which started off 12 years ago, by its Vice Chair and Forum Board Lead Sandra De Zoysa, is made up of members who are seasoned, dedicated, passionate and committed professionals who are keen to give back to the industry. Therefore the key aim of this conference was to give industry personnel a glimpse into the future of software testing and explore various assisted testing and test automation tools."

The keynote address was delivered by Anton Angelov – Chief Technology Officer and Co-Founder of Automate The Planet Ltd., inventor of Bellatrix Test Automation Framework and MEISSA Distributed Test Runner. Anton is a renowned author of the best-selling book Design Patterns for high quality Automated tests, with more than a decade of experience in the field of automated testing. A four times nominee for Best QA in Bulgaria and is a conference speaker of international repute.

The audience explored topics on how to optimise and stabilise flaky testing, improve test readability, maintainability, re-usability and extensibility, as well as choosing the best design for respective frameworks and speeding up tests. He emphasised the importance of ensuring that the selected framework allows easy maintenance of the testing, and shared several Bellatrix demos for the participants to have a practical view of optimisation.

The keynote presentation was followed by a host of local experts in the industry that included Menaka de Silva – QA Lead at Zone 24x7 who addressed the gathering on the topic 'Shifting Gears towards Autonomous Testing' and gave an insight on how the next generation automation should look like.

Ranil Weerasinghe – Head of Quality Assurance and Tharindu Peiris – Associate Tech Lead, Quality/Tech Engineering and Internal Tools at Cambio Software Engineering spoke on 'Continuous Performance Engineering and Beyond' availing the audience on how performance testing can be automated along with the necessary tools to successfully create a continuous performance validation strategy.

Other key topics addressed were 'Quality Assurance to Value Assurance through DevOps' by Suren Rodrigo – Senior Software Product Engineering Consultant, 99x, Verifying Machine learning applications by Madhuka Perera – Associate Manager – Sysco Labs and 'The Beauty of Automated API Testing' by Niroshan Landez – Director Client Services, Auxenta Digital Labs. This was followed by an interactive and engaging discussion in the form a Q&A session, bringing the fourth edition of CTAC 2020 to a successful close.

Sri Lanka Association for Software and Services Companies (SLASSCOM) is the national chamber for the knowledge and innovation industry in Sri Lanka and acts as the catalyst of growth by facilitating trade and business, propagation of education and employment, encouraging research and innovation and by supporting the creation of a forward-thinking and progressive national policy framework.

SLASSCOM has over 200 member companies accounting for approximately 90% of the IT-BPM industry export revenue and drives the imagination economy. The quality forum of SLASSCOM is passionate in its ambition to elevate the quality of software export from Sri Lanka to the world.