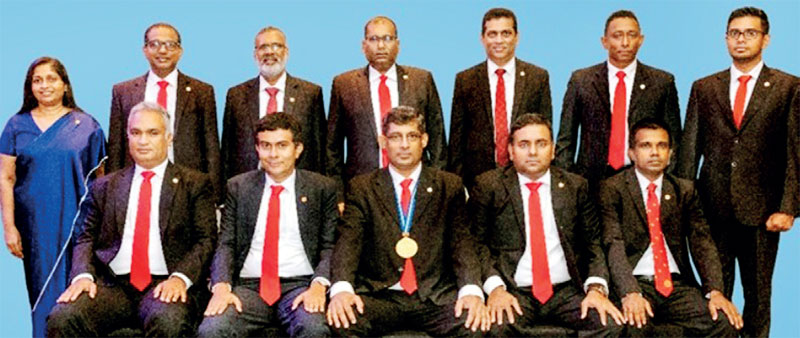 Council Members seated from left: Treasurer Indika De Zoysa, Secretary Heshan Karunarathne, President Dr. Ajantha S. Atukorale, Vice President Dr. Parakum Pathirana, Assistant Secretary Udesh I.W. Seneviratna
Standing from left: Council Member Dr. Nirosha Wedasinghe, Council Member Damith Hettihewa, Council Member Dr. Amal Illesinghe, Publication Secretary Rasantha Hettithanthrige, Council Member Dr. Shanta R. Yapa, Assistant Treasurer Commodore Janaka Gunaseela, Student Counsellor Dr. Thilina Halloluwa
---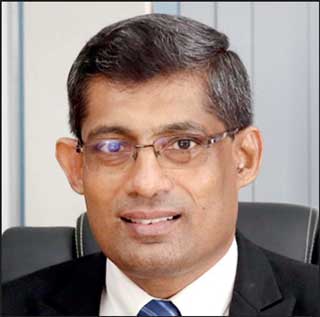 CSSL President

Dr. Ajantha S. Atukorale
The 34th Annual General Meeting of the Computer Society of Sri Lanka (CSSL) was held on recently, and the new Executive council for the year 2022/2023 was duly elected. Dr. Ajantha S. Atukorale
(Director of UCSC) was elected as the President, whilst Dr. Parakum Pathirana (CISO, LOLC Holdings) was elected as the Vice President.

The other elected members of the Executive Council are Secretary Heshan Karunarathne (CodeGen International Director), Treasurer Indika De Zoysa (Huawei Technologies Lanka Vice President), Assistant Secretary Udesh I.W. Seneviratna (General Treasury ITMD Additional DG), Assistant Treasurer Commodore Janaka Gunaseela (Sri Lanka Navy Director), Student Counsellor Dr. Thilina Halloluwa (UCSC Senior Lecturer) , Publication Secretary Rasantha Hettithanthrige (SLT-Mobitel CTO), and Council Members Damith Hettihewa (Nimbus Cloud Lanka Managing Director), Dr. Nirosha Wedasinghe (KDU Senior Lecturer), Dr. Shanta R. Yapa (SLIIT Innovate Director) and Dr. Amal Illesinghe (NSB CIO).

Ajantha S. Atukorale received his B.Sc. Degree with first-class honours in Computer Science from the University of Colombo, Sri Lanka, in 1995. He obtained his Ph.D. degree in 2002 from the University of Queensland, Australia, in the area of Neural Pattern Recognition.

Currently, Dr. Atukorale is the Director at the University of Colombo School of Computing (UCSC). His research interests include Neural Networks, Pattern Recognition, Machine Learning, Data Analytics, Computer Networks, and Virtualisation.

He is a member of the IEEE and a Council member of the Computer Society of Sri Lanka (CSSL) since 2013/2014. Dr. Atukorale was the project coordinator for the Seoul Accord Degree Accreditation program of the CSSL and the CSSL Awards for the year 2021. He represents CSSL at the Standing Committee on Computing and the Standing Committee on Technology of the University Grants Commission (UGC).

The New CSSL president Dr. Ajantha Atukorale thanked Ajith Salgado, who first invited him to serve in the CSSL council in 2013/2014 and stepping down President Damith Hettihewa and outgoing Executive Committee members Dr. Prasad Samarasinghe, Dr. Adeesha Wijayasiri, Shageevan Sachiththanadan and Prof. Chandimal Jayawardene.

CSSL is committed to fostering standards and professionalism amongst the country's ICT professionals and became the first South Asian professional body to be accredited by International Professional Practice Partnership (IP3).