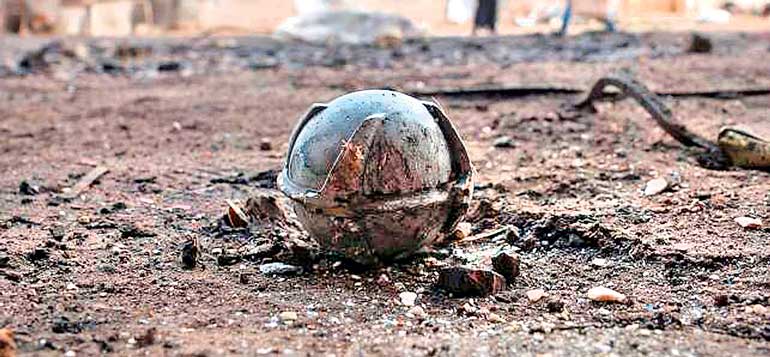 Reuters: The Russian-backed Syrian government's air campaign against rebels is widely using cluster munitions, banned by more than 100 countries because of their indiscriminate nature, Human Rights Watch said in a report released on Thursday.

The rights group said it had documented 47 cluster munitions attacks, which killed or wounded dozens of civilians in opposition-controlled territory in the last two months.

Cluster munitions are containers that explode in the air to distribute smaller bombs over a large area.

"Since Russia and Syria have renewed their joint air operations, we have seen a relentless use of cluster munitions," said Ole Solvang, HRW's deputy emergencies director. "The Russian government should immediately ensure that neither its forces nor Syria's use this inherently indiscriminate weapon."

Russia has denied using cluster munitions in Syria, HRW said, but evidence was growing that it had stockpiled the weapons and either used them or participated in attacks where they were used. There was no immediate response from Russian officials to the latest report.

Cluster munitions were used in a July 11 attack in the northwest province of Idlib that killed at least 10 people, HRW said, and a picture taken near the site showed a bomb being dropped by an SU-34 - a jet it said only Russia uses. Photographs of the aftermath of another attack a week later, near the al-Tanf border crossing in southern Syria, showed cluster munitions remnants, including unexploded bomblets, or sub-munitions, HRW said. Rebel fighters and the United States said the raid was carried out by Russian jets.

Russia is not a signatory to a 2008 United Nations treaty, that bans use of cluster munitions because of their indiscriminate nature and the threat to civilians posed by unexploded bomblets, which remain a long-term threat.