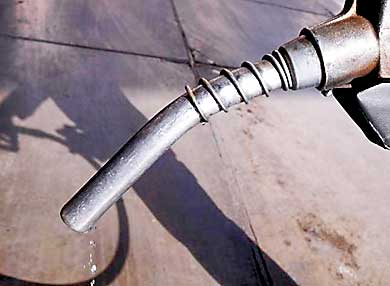 SINGAPORE (Reuters): Oil prices fell around 2% on Tuesday, extending losses from the previous session as concerns took hold that a six-week recovery may have petered out due to ongoing oversupply.

The drops came after the Organization of the Petroleum Exporting Countries (OPEC) said that global demand for its crude would be less than previously thought in 2016 as supply from rivals proves more resilient to low prices, increasing the excess supply in the market this year.

OPEC expects global demand for its crude to average 31.52 million barrels per day (bpd) in 2016, down 90,000 bpd from last month's forecast.

The group said it pumped 32.28 million bpd in February, down about 175,000 bpd from January, mainly due to outages in Iraq and Nigeria.

But continuously high production figures mean that global output still exceeds demand by at least 1 million bpd, weighing on markets.

International benchmark Brent crude futures LCOc1 were trading at $38.76 per barrel at 0748 GMT, down 77 cents, or 1.95 from their last settlement.

US crude futures CLc1 were 77 cents lower at $36.41 a barrel.

To rein in the glut, Saudi Arabia and non-OPEC member Russia, the world's two largest oil exporters, along with Qatar and Venezuela have proposed major producers should freeze output at January levels.

But with U.S. crude stockpiles continuing to hit new records and Iran showing little interest in joining such a freeze, analysts expect no fundamental change to the glut in the near future.

"With the focus still on an output agreement, oil markets are likely to remain susceptible to further sell-offs as producers baulk at cutting production," ANZ said.

Crude inventories across the United States likely hit record highs for a fifth straight week last week, rising 3.3 million barrels, a Reuters poll of analysts said.

While Russian and Saudi Arabian production remains stable above 10 million bpd, analysts say that Iran has upped its production from little more than one million bpd in January, when it was still under western sanctions, to 3.1 million bpd of oil currently.

Adding to the global glut are economic worries that could hit oil demand, with Morgan Stanley "no longer looking for an acceleration in 2016 GDP growth" and instead seeing a 30% probability of a global recession this year.