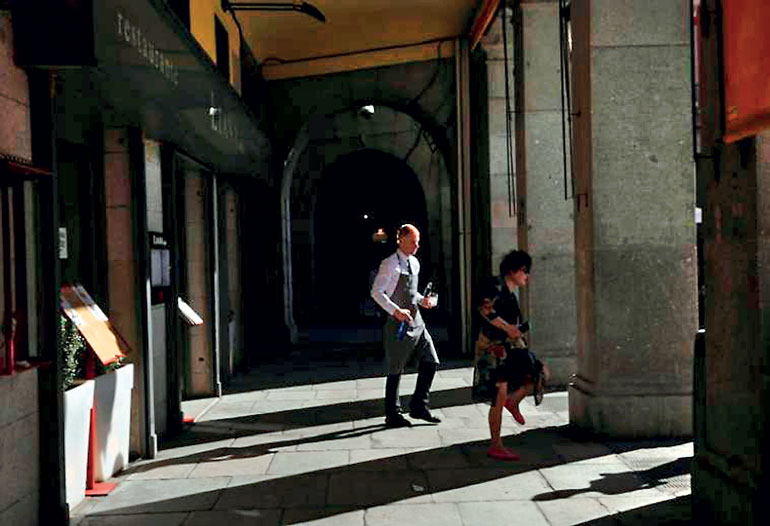 Reuters: Nearly all of the money spent so far from the European Union's 315 billion euro investment plan has gone to the 15 richest countries in the bloc, leaving the other 13 poorer ones out in the cold, a report by the European Investment Bank has found.

Italy and Spain have benefited the most in financing for projects in infrastructure and innovation, along with Britain, which voted to leave the bloc in June.

The report, a copy of which has been seen by Reuters, also found, however, that spending is on track for completion by its mid-2018 target date.

The investment plan, launched in the middle of last year, seeks to attract private funds to finance investments, the more risky parts of which are covered by the European Fund for Strategic Investment (EFSI) using 21 billion euros of public money.

By the end of June, one year into the three-year scheme, the program generated 104.75 billion of investment, or one third of the planned outcome, the EIB said in an evaluation report on the scheme, which it co-finances. "If past trends continue and if the EFSI strategy in terms of new products and new forms of cooperation materialize as planned, it can be expected that EFSI's target for total investment will be reached in terms of approvals, with signatures and disbursements following later," the EIB said. The report said, however, it was worrying that most of the EFSI investment went to projects in the 15 richest European countries rather then the poorer 13.

"It is concerning that EFSI's aggregated portfolio is highly concentrated (92%) in the EU15, and under-serves (8%) the EU13," the EIB report said.

"This is particularly problematic as most of the less developed regions in Europe are found in the EU13's Central and Eastern European countries," the report said.

The EFSI's infrastructure and innovation portfolio has the most of the fund's money assigned to it and is supposed to generate 240 billion out of the total 315 billion investment.