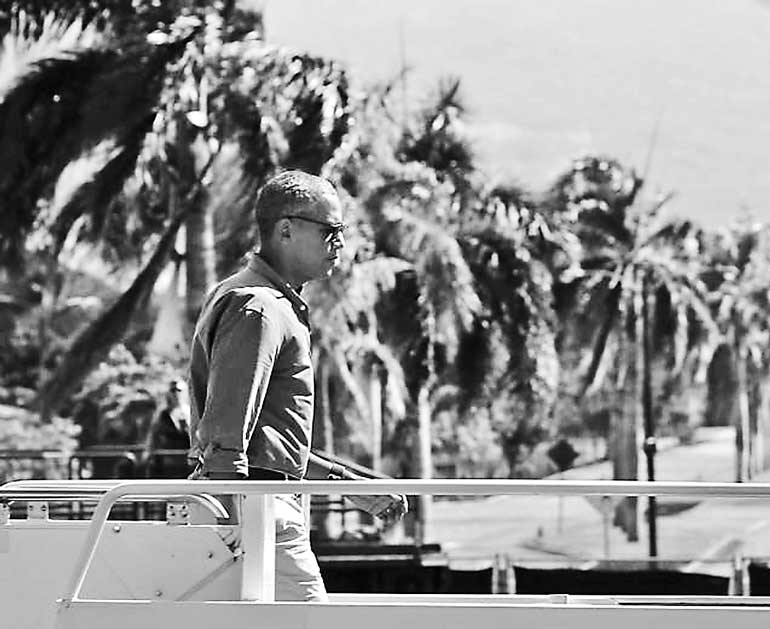 Reuters: Barack Obama starts his last trip to Asia on Saturday as US president, aiming to put a final stamp on his signature policy shift toward the Pacific but distracted by crises ranging from Brexit to the battle against Islamic State.

With the clock ticking down on his presidency, Obama will attend a G20 summit in China, a visit that will underscore the challenges he has faced with a rising world power that is both an economic partner and strategic rival.

His final meetings in the region with Chinese President Xi Jinping could set the tone for his White House successor, who will be elected in November and take office in January.

Obama will seek to highlight his legacy of stronger ties with Southeast Asia, particularly during the first-ever US presidential visit to Laos, and his success in elevating the issue of climate change on the world stage.

But there will be few bright spots in talks with fellow world leaders, who are grappling with the sagging global economy, fallout from Britain's vote to leave the European Union, increasing suspicion of globalisation, the fight against Islamic State militants and territorial disputes in East Asia.

During his past nine trips to Asia, Obama has sometimes been distracted by other international developments from the emphasis he sought to place on boosting US military and economic ties to the fast-growing region, leading critics to doubt whether the US commitment will last.

The latest visit coincides with the race to succeed Obama in the Nov. 8 presidential election, where Democratic nominee Hillary Clinton, his former secretary of state and co-architect of his Asia strategy, has opposed his Trans-Pacific Partnership trade deal, raising concerns among the 12 nations in the pact.

Republican nominee Donald Trump has alarmed allies like Japan and South Korea by suggesting they should pay more for their security and even develop their own nuclear weapons to protect against the threat posed by North Korea.

Derek Chollet, a former defense adviser to Obama, said one of the challenges the United States faces is reassuring governments in Asia that the United States means what it says when it comes to rebalancing towards the region.

"Asia partners are suspicious that even if we really mean it, that we're easily sidetracked," said Chollet, author of "The Long Game," a book about Obama's foreign policy.

Low expectations for Obama-Xi talks

Obama will start his visit on Saturday with China's Xi. The leaders have forged cooperation on combating climate change and curbing Iran's nuclear drive but have failed to narrow their countries' main differences.

Irritants include US accusations of Chinese cyber hacking, disputes over trade and Beijing's pursuit of contested claims in the South China Sea.

Michael Green, a top Asia adviser to former Republican President George W. Bush, said he did not expect the Obama-Xi meeting to yield much. "No grand joint declaration as we saw early in the administration, no celebration - perhaps some agreements on climate change - but a pretty rough and scratchy relationship," Green said.

Obama faces another tricky meeting when he holds talks with NATO ally Turkish President Tayyip Erdogan, with relations strained over strategy on Syria's civil war and concerns about Erdogan's crackdown on opponents after July's failed coup. White House aides have left open the prospect of an informal encounter with Russian President Vladimir Putin, which whom Obama is sharply at odds over Syria and Ukraine.

China will closely watch Obama's first meeting with brash new Philippines President Rodrigo Duterte, slated for Tuesday at an East Asia summit in Laos. In July, the Philippines, with US backing, won a challenge against China's South China Sea claims at an international arbitration court.

Despite the longtime US-Philippines alliance, Duterte recently insulted the US ambassador, calling him a "gay son of a whore." Evan Medeiros, Obama's former top Asia adviser, said such comments plus Duterte's skepticism about the US relationship meant that trust needed to be rebuilt.

The White House has said Obama will not pull his punches over human rights concerns, which include thousands of extra-judicial killings since Duterte took office two months ago, according to date released this week.

Strains with Duterte could add to Obama's difficulties in forging a united front on the South China Sea with Southeast Asian partners.

China may see an opportunity to "drive a wedge" between the United States and Philippines as Beijing seeks a bilateral arrangement with Manila over the South China Sea, Medeiros said.

Western diplomats in Beijing, however, said the Chinese government had its own difficulties reading Duterte.

"He seems to change his mind every 24 hours," said one senior Western envoy, referring to Duterte's China policy.