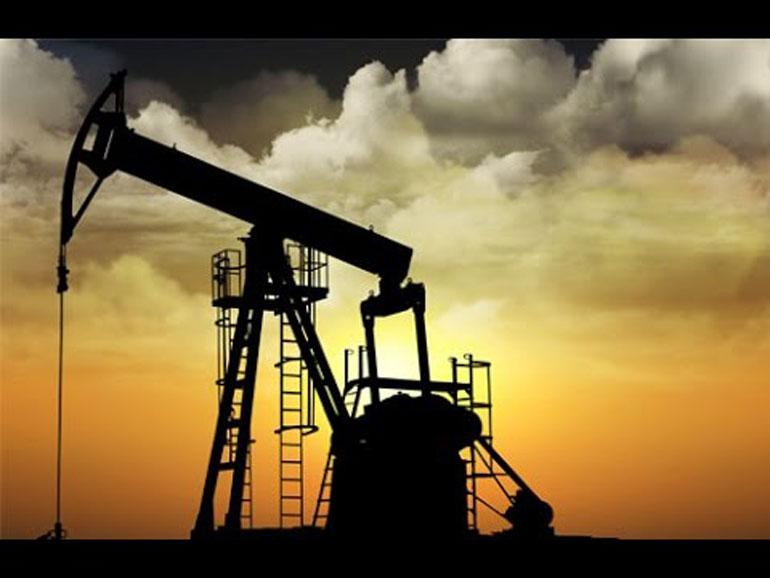 London (Reuters): Oil prices fell on Friday, pushing benchmark North Sea Brent crude down towards $ 50 a barrel, after a cut in European growth forecasts heightened worries over the outlook for demand at a time of huge oversupply.

The European Central Bank (ECB) said on Thursday that economic troubles in China and emerging markets could drag the 19-member euro zone into deflation in the coming months.

The ECB now sees the euro zone economy growing 1.4% this year, below its previous 1.5% projection.

In a sign that banks increasingly expect oil prices to stay low for longer, BNP Paribas, Barclays and Commerzbank all cut their short-term price forecasts.

"Oversupply will remain in the market for longer than expected," Commerzbank senior oil and commodities analyst Carsten Fritsch told Reuters Global Oil Forum after announcing the price reduction.

His team cut its year-end Brent forecast by $ 10 to $ 55 a barrel and expected prices to reach $ 65 by the end of 2016.

"Oversupply will shrink towards zero next year, all other things being equal. This should support a moderate price recovery we expect for next year," Fritsch said.

Barclays cut its 2015 Brent price forecast by $ 5 to $ 55 a barrel on Friday, and by $ 5 to $ 63 a barrel for 2016.

BNP Paribas lowered its Brent price forecasts on Thursday to $ 56 per barrel from $ 62 for 2015 and to $ 62 from $ 76 a barrel for 2016.

Building on bearish comments, Russia's energy minister said on Friday he expected oil market oversupply to continue this year. He said he considered an oil price of $ 50-70 a barrel, a fair price.

News of an attempted attack on a security facility in Saudi Arabia, the world's biggest oil exporter, dampened some of the losses.

Brent crude for October LCOc1 was down 17 cents a barrel at $ 50.51 by 1100 GMT, after touching an intra-day low of $ 49.68. US crude CLc1 was down 25 cents at $ 46.50 a barrel.

"There is still a supply-demand imbalance and on top of that is the overhang in the market," said Abhishek Deshpande, oil analyst at Natixis in London."The pressure will remain on oil prices."

Oil investors awaited US August jobs data, due at 1230 GMT on Friday, for indications on the health of the US economy and the likely path of the dollar.

The data will be used by US policymakers as part of their assessment on whether to hike interest rates this year. The next meeting of the US Federal Open Market Committee is set for 16-17 September.

Investors also kept an eye on US oil rig data due later on Friday for clues on supply. Any drop in rig numbers could bolster oil's price outlook.