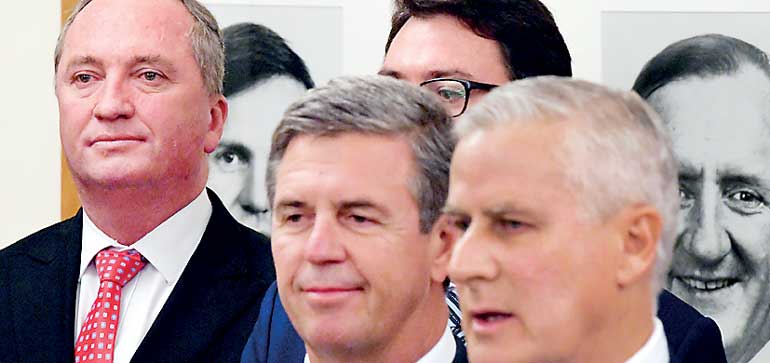 SYDNEY (Reuters): The junior partner in Australia's coalition government elected as its new leader on Monday a former newspaper editor who takes over as deputy prime minister after an embarrassing sex scandal threatened a decades-old conservative alliance.

Michael McCormack was chosen in a party-room ballot to replace Barnaby Joyce as the leader of the rural-based National Party after Joyce, who campaigned on family values, resigned over an extramarital affair with his former media secretary.

Joyce is expecting a child with his former staff member and has left his marriage of 24 years. He resisted weeks of pressure to quit but said on Friday he would resign as party leader after a new allegation of sexual harassment emerged.

Under the terms of the coalition deal with Australian Prime Minister Malcolm Turnbull's centre-right Liberal Party, the leader of the Nationals automatically becomes deputy prime minister.