KUALA LUMPUR (Reuters): Malaysia is pursuing civil action to recover about 4 billion ringgit ($954.65 million) of funds disbursed by a former subsidiary of 1MDB, a now-defunct state fund under investigation for money laundering, the Finance Minister said on Wednesday.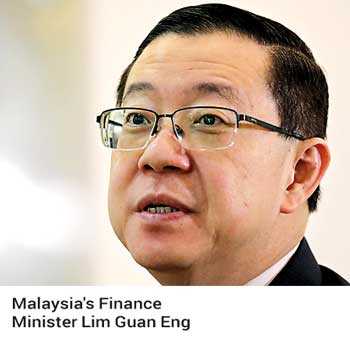 "Considering a large portion of the funds had been used across the world, the government is taking the necessary steps to repatriate as much of the four billion ringgit," Finance Minister Lim Guan Eng said in a statement.

BSI Bank in Switzerland and Julius Baer in Hong Kong are among firms that received the funds from SRC, Lim said.