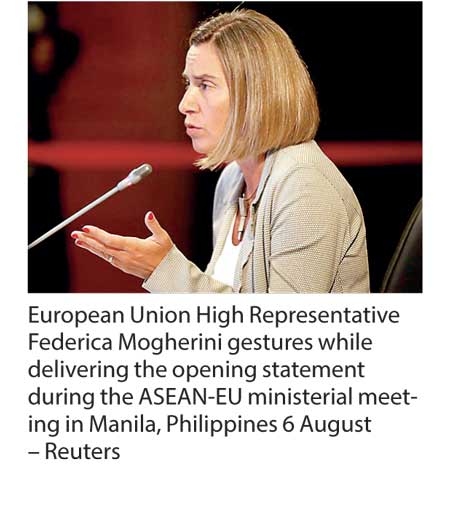 Tallinn (Reuters): The European Union's foreign and defence ministers will discuss further sanctions for North Korea, the bloc's top diplomat said, part of increasing international pressure after Pyongyang conducted its largest nuclear test at the weekend.

Federica Mogherini told reporters ahead of the EU ministers' meeting in the Estonian capital: "Today we are facing a different level of threat that is clearly a threat to global peace and security.

"I will propose to ministers today to strengthen our economic pressure on North Korea."

She said the bloc should align itself with any new U.N. Security Council resolutions, as well as add its own sanctions, but refused to go into detail as no formal decisions are expected on Thursday.