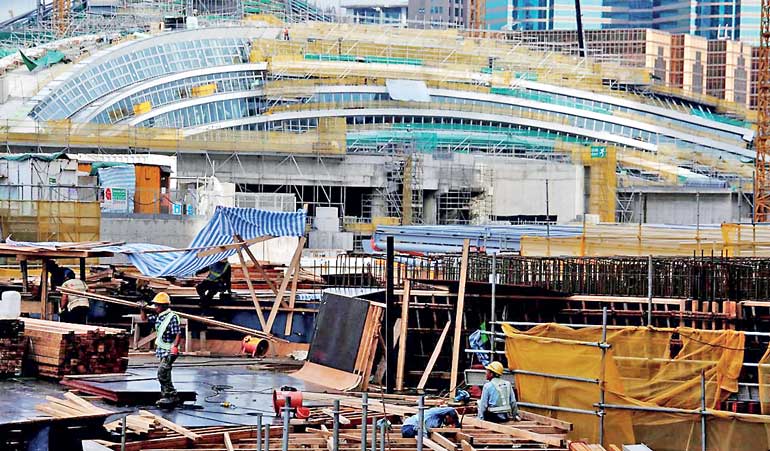 BEIJING/HONG KONG (Reuters) - China's parliament on Wednesday said part of a Hong Kong high-speed railway station being built in the city centre would be regarded as Chinese territory, an unprecedented move that critics say further erodes the financial hub's autonomy.

Hong Kong reverted from British to Chinese rule in 1997, when it was granted a high degree of autonomy under a "one country, two systems" arrangement, giving it a separate police force, immigration controls, an independent judiciary and freedoms not enjoyed in mainland China.

Following a meeting of the standing committee of China's largely rubber stamp parliament, the National People's Congress, delegates voted to approve the plan to allow the enforcement of mainland Chinese laws within part of the station that will link up with the rest of China's high-speed rail network.

"It is appropriate ... that the Mainland Port Area within the West Kowloon station would be regarded as belonging to mainland China," according to the legislative document released by parliament on the decision.

Critics say the "co-location" arrangement, also known as "one land, two checks" in Chinese, sets a dangerous precedent as it violates the city's mini-constitution, the Basic Law, in which article 18 explicitly states national laws, with a few exceptions, do not apply in Hong Kong.

But the document passed by parliament says since mainland officials' operations will be strictly confined to specific areas in the station, it is "different from" the article which governs the whole of Hong Kong.

"Setting up a Mainland Port Area inside the West Kowloon station does not change the administrative area of the Hong Kong Special Administrative Region, does not affect the HKSAR's right to a high degree of autonomy accorded by the law, does not reduce or harm (Hong Kong) residents' rights and freedoms accorded by the law," the document added.

Hong Kong's legislature will have to enact local laws to implement the plan, but the process is expected to proceed without strong resistance after a series of controversial court cases stripped the opposition pro-democracy camp of its veto power.

At a cost of more than HK$84 billion ($11 billion), the high speed Express Rail Link will roughly halve the journey time between Hong Kong and the southern Chinese city of Guangzhou to 48 minutes, according to the Hong Kong government.