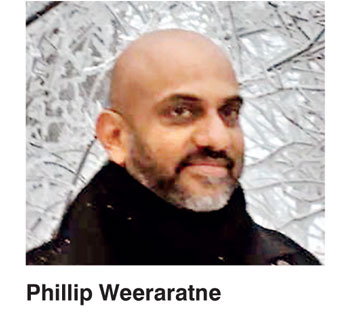 The first WOW City Edition for 2017 with Phillip Weeraratne is scheduled to be held with an astounding line up of speakers to inspire and motivate those in the corporate sector.

The City Edition is a ministry under WOW life Church that empowers people with teachings on pragmatic spiritual dynamics within the corporate arena.

"The theme of this edition is 'There is a better way' and we take pleasure in inviting those who are interested in hearing and learning about how to live their daily lives in a better and more fulfilling manner to join us," said Phillip Weeraratne.

In the midst of conducting business in a fast paced environment, having the ability to excel and thrive in your area of work requires more than just time and effort. There is a better way in which you can be your best, achieve your goals and be a light that empowers others. The Wow City Edition will provide you with the insights to achieving all this and more.

Philip Weeraratne is a renowned Chartered Architect leading a dynamic team of Architects and designers under the banner of PWA ARCHITECTS.

He has received recognition both locally and internationally with prestigious Awards for Excellence in Architecture.

Throughout his journey and rise in his field he has always attributed his achievements; to his firm spiritual foundation and understanding of "Identity" Philip is in fact known beyond his professional success for his practical application of Christ centric teachings to bring about a radically favourable everyday life. He firmly believes that one can make their boldest dreams come true with a simple spiritual foundation which fuels the "right mind-set" that is "driven" yet always at "rest". He is committed to teaching others and currently coaches many in this area.

Philip is a co-founder of WOWlife church and stands alongside Kirby and Fiona de Lanerolle in empowering the transformation of lives.

For more information visit https://www.facebook.com/wowcityedition.