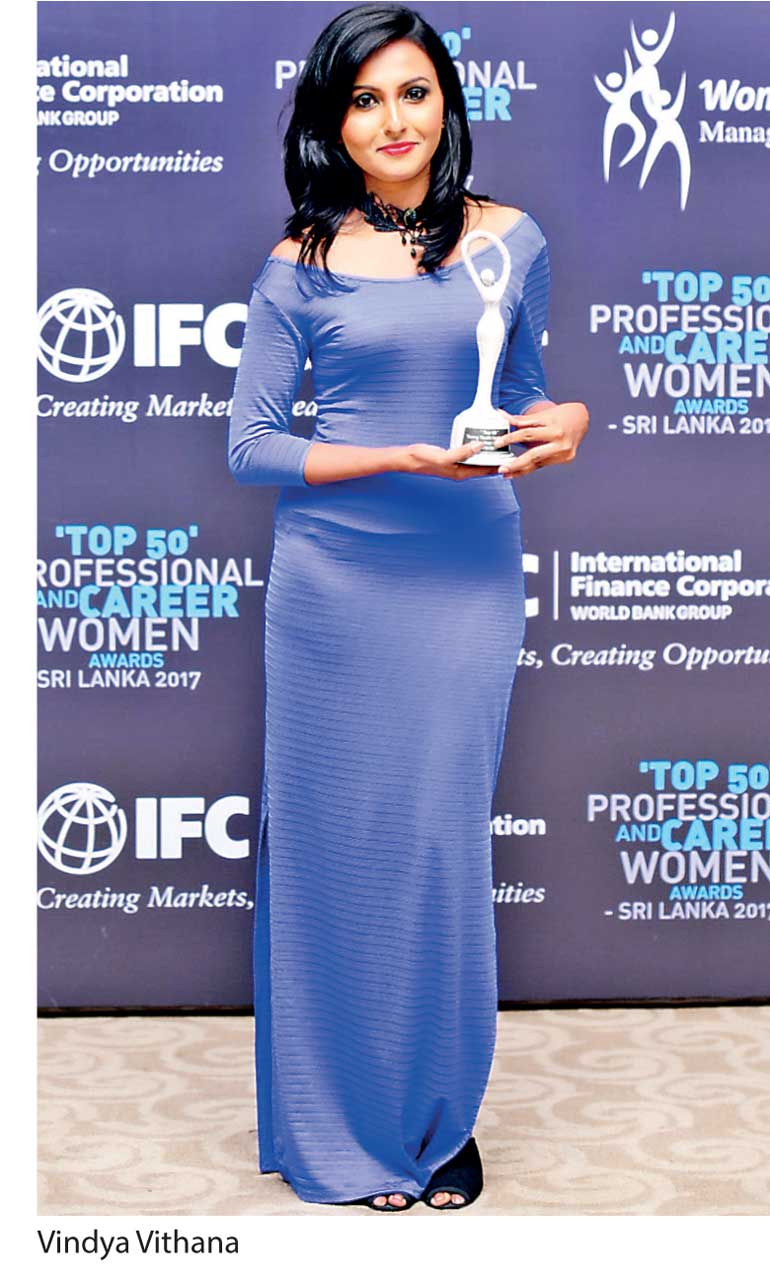 Vindya Vithana received the Gold Award for Young Leadership in Business at the seventh 'Top 50 Professional and Career Women Awards,' which was organised by the Women in Management (WIM) Foundation in association with International Finance Corporation (IFC), a member of the World Bank Group.

The awards ceremony was dedicated to celebrating the success, contribution, and achievements of remarkable Sri Lankan women who have excelled in inspiring and transforming those around them, in a bid to increase women's participation in leadership roles and motivate them to reach higher in their selected careers.

The Gold award winner for 2017 from the Young Leadership – Business category, Vithana is the Chief Editor and the Director of Marketing and Public Relations at XtreamYouth Ltd., a leading youth magazine in Sri Lanka. She is also a working director at Brandsult – a brand marketing company – handling all of the company's digital marketing efforts. At the age of 25, she was the youngest recipient of the '50 Most Influential Global Marketing Leaders 2016' award organised by World Marketing Congress.

In addition to her professional involvement in digital marketing, Vithana personally seeks out and supports tech and non-tech startups by young entrepreneurs, helping them successfully leverage digital platforms in their marketing strategies.