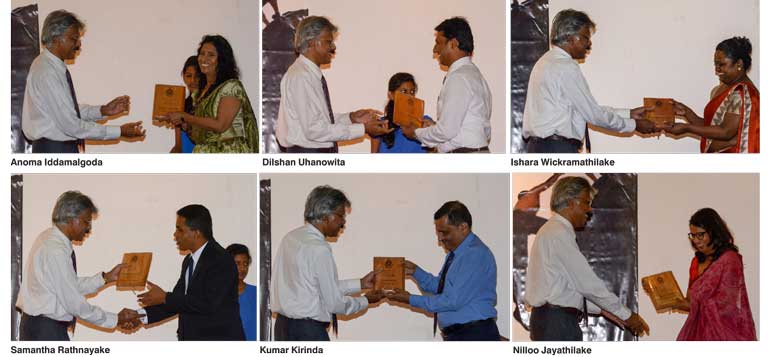 The mentoring program 2015 conducted by the Department of Civil Engineering, University of Moratuwa was successfully concluded with a grand closing ceremony at Civil Auditorium of the University of Moratuwa.

This event was organised by the 12th batch and Prof. S.M.A. Nanyakkara, Head of the Department was the chief guest for the occasion. Senior lecturers, students and mentors were present at the closing ceremony. Mentors include professionals from recognised institutions in Sri Lanka.

Samantha Rathnayake, Ishara Wickramathilake, Niloo Jayathilake, Anoma Iddamalgoda, Kumar Kirinda and Dilshan Uhanowita were awarded tokens of appreciation for their voluntary, untiring and dedicated service rendered to the University students. The mentors are expected to render their service to a batch of new students while taking the mentoring program to the next level in the forthcoming year.