In what can be considered as a recognition of Sri Lankan legal expertise, Employers Federation of Ceylon Director-General/CEO Kanishka Weerasinghe was recently appointed to the Standards Review Mechanism Tripartite Working Group that functions under the aegis of the governing body of the International Labour Organization (ILO).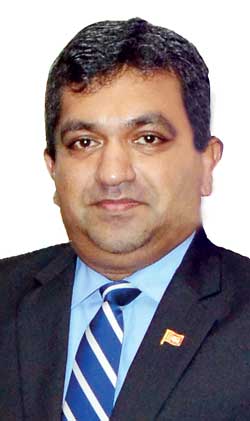 He joins a panel comprising seven other experts in Labour Law and Industrial Relations from around the world representing employers. The appointment was made during the 330th session of the ILO governing body following the conclusion of the 106th International Labour Conference (ILC) in Geneva. In addition to the above appointment, Weerasinghe was also elected as a substitute governing body member representing employers in the Asia Pacific region.

The Standards Review Mechanism Tripartite Working Group (SRM-TWG) operates within the context of the ILO Director General's standards initiative and is one of the four main committees/working parties functioning under the ILO's governing body. The SRM is vested with the responsibility of reviewing the entire body of labour standards for the purpose of making them robust and responsive to the constantly changing patterns of the world of work. The SRM consists of 16 governments, eight employer legal experts and a similar number of legal experts representing workers.

Weerasinghe's expertise in industrial relations, productivity, human resource and skills development, migration etc. has been recognised both locally as well as overseas. He was recently invited to attend the Global Forum on Migration and Development (GFMD) that was held in Berlin as a panellist representing employers by the International Organisation of Employers (IOE). Weerasinghe presently serves on several National Advisory bodies, including the National Labour Advisory Council. He is a board member of the Employees Trust Fund (ETF) and National Apprentice and Industrial Training Authority (NAITA).